Project Rooppur NPP delayed due to the war in Ukraine: Yeafesh Osman
Shining BD Desk || Shining BD
Published: 11/9/2022 10:11:40 AM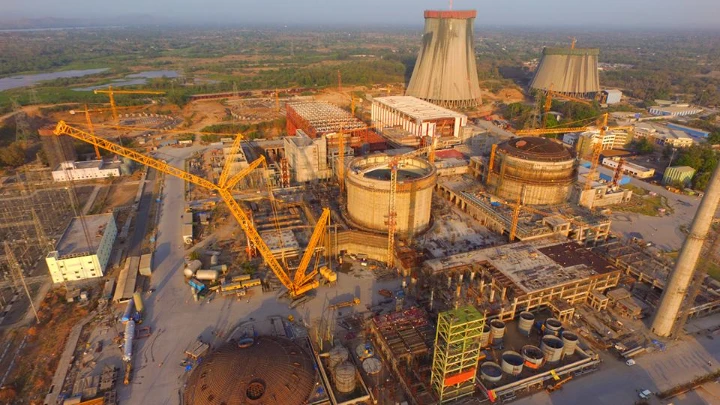 According to Yeafesh Osman, minister of science and technology, the government is working to finish the Rooppur Nuclear Power Plant project's construction work by the deadline.
"Due to the Russia-Ukraine war and subsequent dollar crisis, the work of the project has been delayed to some extent", he said while briefing reporters after a joint meeting of his ministry with the Power Division on Wednesday at Biduyt Bhaban in the city.
State Minister for Power, Energy and Mineral Resources Nasrul Hamid was also present at the meeting.
The meeting was mainly convened to discuss the progress of the construction of a power transmission line to be used to evacuate electricity from the nuclear power project.
The 2400 MW Ruupor NPP project, having two units, each 1200 MW generation capacity, was undertaken in 2010.
A target was set by the government to complete the construction of the first unit in 2022 and second unit in 2023.
But later the target was reset for first unit to complete by June 2024 and second unit by June 2025.
But officials involved in the project believe the project may miss the new timeline again.
The Minister did not specify how much time will take if the project is delayed again.
"We're trying to do the job within the nearest point of the timeline", he said, adding, both the Science and Technology Ministry and the Power Division will work together in a coordinated manner to complete the project.
About the power transmission line project, Nasrul said the project was also delayed for the Covid-19 pandemic and the Russia-Ukraine war.
"Now efforts are being made to expedite the project implementation", he said.
He said the transmission line's Padma River crossing is a big work of the project which may take another one and a half year time to complete.
"We hope we will be able to complete the transmission line before completion of power plant project," he said.
Source: UNB