Tools used to remove bolts of Padma Bridge says CID
Shining BD Desk || Shining BD
Published: 6/27/2022 11:03:19 AM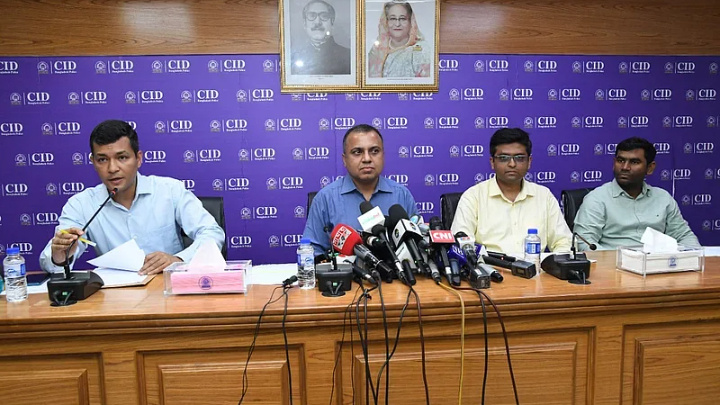 The Criminal Investigation Department (CID) of the police is suspecting that the accused used tools to remove the bolts of the Padma Bridge. The officials said this at a press conference organised by CID on Monday.
Special Superintendent of Police Rezaul Masood of CID's Cyber ​​Intelligence and Risk Management Division said at the CID headquarters in Malibagh, "It is not possible to loosen the bolt of the bridge with bare hands. We have also discussed this with the bridge authorities and learned that the bolts of such a large installation cannot be removed by hand."
The CID official could not answer the question as to what kind of tools were used to remove the bolt.
Earlier, a video of removing bolts was leaked online. Police arrested a young man named Bayazid Talha on Sunday over the matter.
Rezaul Masood also said that a case has been filed against the arrested Bayezid under the Special Powers Act at Padma Bridge South Police Station.
At the press conference, Rezaul Masood said that after the arrest of the young man, during the preliminary interrogation he confessed to unscrewing the bolt. However, he has not yet given any information about how he did this. He went there by car and there was another person in the car besides the young man.
Asked what evidence was mentioned in the case statement, the official said accused's mobile phone was recovered from him, which was shown as evidence in the case. However, the bolt has not been recovered yet. These will be shown as evidence after being recovered.
"We have not received any CCTV footage of the incident so far," the official told a news conference adding that police have been trying to collect the footage.
Asked if the accused was being given any special consideration in the case by filing a case in a hurry after the incident and not showing the bolt as evidence, the official said, "We have a lot of information but are not able to make all the information available to the media at the moment. The information that we have confirms what we are telling the media. The case is under investigation and more information will come out in the investigation."
Asked about the political identity of the arrested young man, Rezaul Masood said, "We have booked him as a criminal. He may have a political identity, but we have not been able to confirm that yet."
At the press conference, the CID official said, "By spreading the video of removed bolt on social media, he has basically tried to trivialise the Padma Bridge. It is a conspiracy. He has hurt the feelings of the people and tarnished the image of the state."