Kiwi Ice Cream Recipe
Shining BD Desk || Shining BD
Published: 6/26/2022 8:39:36 AM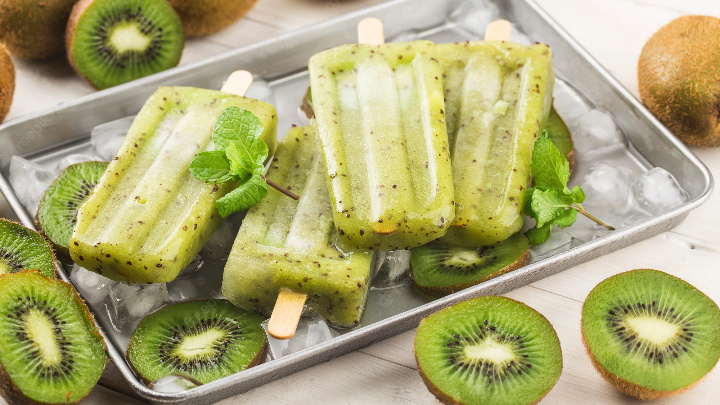 4 kiwi
1/4 cup sugar
3 cup heavy cream
1/2 teaspoon vanilla essenceHow to make Kiwi Ice Cream
Step 1
Wash and peel the kiwi
To begin with this easy recipe, peel the outer layer of kiwis and wash them once. Next, cut them into small pieces and blend it into a smooth paste. Save some for garnishing. Keep the blend in refrigerator.
Step 2
Whisk the heavy cream
Next, take a large bowl, add the chilled heavy cream along with sugar and vanilla essence, using a hand blender whisk till it turn foamy.
Step 3
Serve chilled and enjoy
Next, mix the cold frozen kiwi paste and using the blender, whisk till it turns foamy. Pour it in a tray and garnish with fresh kiwi and freeze for 7-8 hours. Scoop out and serve.