What will Apple do with Will Smith's new film 'Emancipation'?
Shining BD Desk || Shining BD
Published: 9/20/2022 5:34:28 AM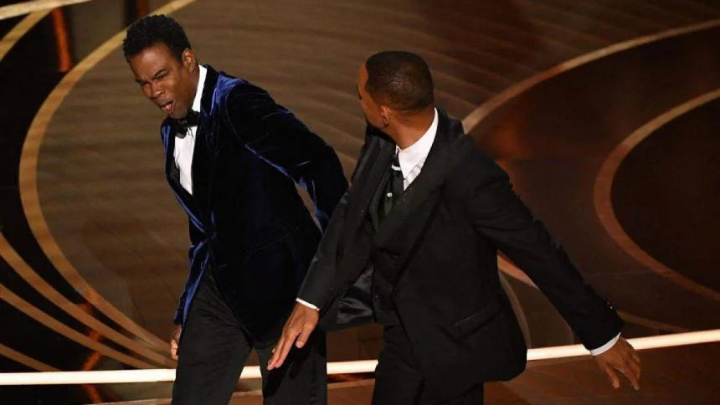 Apple has a Will Smith problem.
The 53-year-old Hollywood actor is the star of Emancipation, a film set during the American Civil War era that the American multinational technology company envisioned as a surefire Oscar contender when it wrapped filming earlier this year.
But that was before Smith strode onto the stage at the Academy Awards in March and slapped comedian Chris Rock, who had made a joke about Smith's wife, actress Jada Pinkett Smith.
Will Smith, who also won Best Actor that night for sports drama King Richard (2021), has since surrendered his membership in the Academy of Motion Picture Arts and Sciences and has been banned from attending any academy-related events, including the Oscar telecast, for the next decade.
Now, Apple finds itself left with a US$120 million (S$169 million) unreleased awards-style movie featuring a star no longer welcome at the biggest award show of them all, and a big question: Can the film, even if it succeeds artistically, overcome the baggage that now accompanies Smith?
The sensitivity of the situation is apparent.
According to three people involved with the film who spoke on condition of anonymity to discuss the company's planning, there have been discussions inside Apple to release Emancipation by the end of the year, which would make it eligible for awards consideration.
Variety reported in May, however, that the film's release would be pushed to next year.
When asked how and when it plans to release Emancipation, Apple declined to comment on that or anything else about the film.
There is no easy answer.
Should the company postpone a film based on an important historical subject because its leading man is too toxic? Or does Apple release the movie on its subscription streaming service Apple TV+ and watch the outcome unfold?
Audiences could be turned off by Smith's presence, perhaps taking some gloss off the well-polished Apple brand. Or they could respond positively to the film, prompting an Oscar campaign, which could then upset members of the academy.
And the question of how to publicise Emancipation will bring scrutiny to a film marketing unit that has already drawn grumbles of dissatisfaction in Hollywood for skimpy advertising spends and disjointed communication – and parted ways with its head of video marketing this month.
"If they shelve the movie, does that tarnish Apple's reputation? If they release it, does it tarnish their reputation?" asked Mr Stephen Galloway, dean of Chapman University's Dodge College of Film and Media Arts and former executive editor of The Hollywood Reporter. "Hollywood likes a win-win situation. This one is lose-lose."
Emancipation, directed by Antoine Fuqua (Training Day, 2001) with a script by William Collage, is based on the true story of a slave who escaped to the north and joined the Union Army to fight against his former captors.
Shot outside New Orleans and troubled by delays caused by hurricanes and Covid-19, the movie is about a man known as "Whipped Peter" (Smith), whose scarred back was photographed and became a rallying cry for abolition during the American Civil War. It finished filming about a month before the Oscar telecast in March, and was already generating awards buzz for next year.
Though Smith can still be nominated for his work, the reaction to the slap means the Oscar chances for Emancipation have dimmed exponentially. Indeed, there are some in the film industry who believe that releasing Emancipation along with other Oscar contenders this year will only anger academy voters who were embarrassed by Smith's actions.
Mr Bill Kramer, the newly installed chief executive of the film academy, said on a recent call with reporters that next year's show will not dwell on the slap, even in joke form. "We want to move forward and to have an Oscars that celebrates cinema," he said. "That's our focus right now."
The presence of Emancipation would make that difficult.
By AFP