Team from BUET reaches finals of European Rover Challenge 2022
Shining BD Desk || Shining BD
Published: 9/19/2022 10:33:49 AM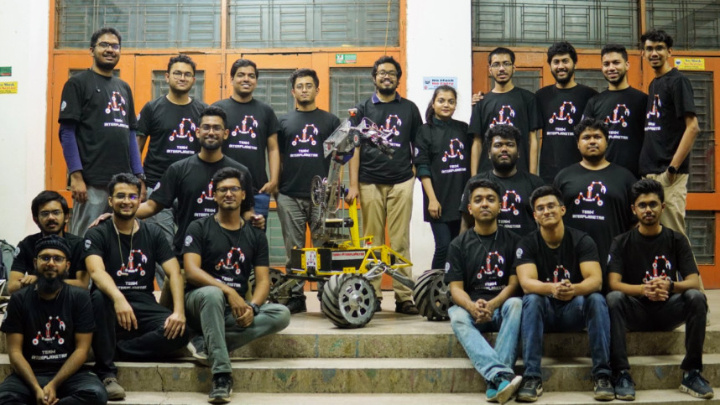 Team Interplanetar, a Mars Rover team from Bangladesh University of Engineering and Technology (BUET), has reached the finals at European Rover Challenge (ERC) 2022, the largest international space and robotics competition in Europe. They ranked 4th in the remote formula segment and 8th in the on-site formula segment worldwide.
The European Rover Challenge is an annual competition held under the patronage of the European Space Agency (ESA) and the Polish Space Agency. The event is supported by the presence of the astronauts of NASA and heads of robotics departments of ESA, as well as international organisations and space companies. The team performs tasks using rovers on a replica-like surface of Mars with similar geographical features.
From 2021, adapting to the pandemic time practices, teams can compete for on-site and remote formulas at ERC. In the on-site formula, teams use robots constructed by themselves entirely, which takes place physically in Poland. The rover competes in various difficult activities on a simulated martian track in Poland. In the remote formula, teams participate remotely by connecting to the provided Leo Rover mobile robot and robotic arm located at a Polish university and performing difficult tasks using the software.
In the on-site and remote formula challenge, some tasks carry equal weight on the final ranking. These are science tasks, maintenance tasks, collection tasks, traverse tasks and presentation tasks. The on-site formula challenge requires all of these tasks, whereas the remote formula does not require the collection task.
Upon a rigorous global selection from teams across 5 continents, 19 teams from 8 countries qualified for on-site formula finals, while 11 teams from 4 countries qualified for remote formula finals. The 8 countries in the on-site finals were Switzerland, Germany, Turkey, Italy, Bangladesh, Spain, Canada and Poland. Teams from two Bangladeshi universities qualified for the finals: BUET and the Islamic University of Technology (IUT). The 4 countries in the remote finals were Bangladesh, India, Italy and Egypt.
Launched in 2013, Team Interplanetar is a Mars Rover team from BUET that is exclusive to BUET students and is advised by their alums and faculties. The team has competed across many prestigious global titles such as the Lunar Robotics Challenge and the University Rover Challenge (USA) - both of which are regarded as prestigious competitions in the Mars rover community.
"Coming from a south-Asian institution that has relatively more barriers, fighting on the global stage and ranking this high is no less than a dream come true," says Khondker Shihabul Hoque, team leader of Team Interplanetar.
Previously in ERC 2019, Team Interplanetar, consisting of alumni team members, ranked 16th in the on-site competition. According to Nafiz Imtiaz Ragib, mechanical team member of Team Interplanetar, "We wanted to outdo our previous records and wanted to go a level up, and we have successfully done that." He adds, "We will continue our quest, and we hope everyone will continue to support us."
Participating and competing in such competitions require support from many fronts. The BUET authority has granted the team access to a lab room in their institution where they keep their rover and work on its research and development. "We spend hundreds of hours in the lab each month, if not more, and we are so happy that our hard work is bringing glory to our country and nation," says Uddrity Mansur, software team member of Team Interplanetar.
Faria Hoque Bhuiya, who works in the science team of Team Interplanetar, shares their experience from the on-site formula challenge in Poland, "We loved the culture of sharing learning between the competing teams across countries. The global mars rover community is excellent, and we are excited to work even closer with them in upcoming global competitions."
There are many barriers that the team still faces. This includes but is not limited to a scarcity of ample funding for research and development, travelling to global competitions, customs support and many more. However, the team is confident that their hard work will triumph over the obstacles. Fahad Hossain Mishu, science team leader of Team Interplanetar, says, "We look at these challenges as missions of a game; it helps us feel motivated with each obstacle we overcome."
Team Interplanetar has been a leading award-winning Bangladeshi team across global competitions for a few years. The team currently has a total of 40 members. Saleh Ahmed Khan, software team leader of Team Interplanetar, shares, "We are all motivated by our achievements and support from our well-wishers to break even more glass ceilings in the coming days."
Source - The Daily Star