Many seen breaking Padma Bridge rules imposed by Bangladesh Bridge Authority
Shining BD Desk || Shining BD
Published: 6/26/2022 7:29:27 AM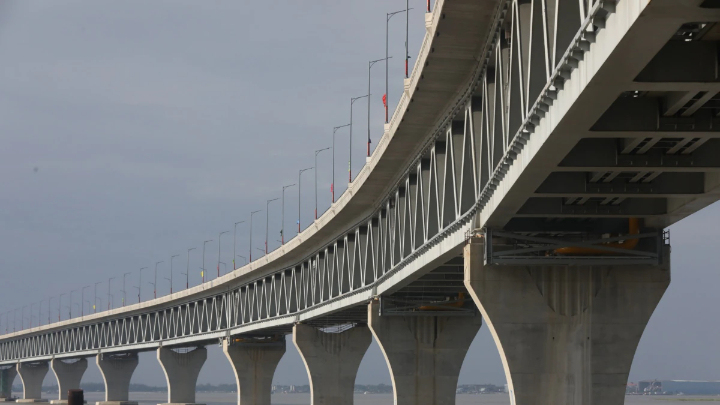 Elated to be using the newly inaugurated Padma Bridge, many people on Sunday were seen breaking rules imposed by the Bangladesh Bridge Authority.
The government body earlier said people were not allowed to park their vehicles on the bridge to celebrate, take selfies or take a walk.
But many were dismissive of the directives, risking accidents.
Prime Minister Sheikh Hasina inaugurated the bridge with great fanfare on Saturday and it was opened to traffic at around 6am on Sunday. People had been waiting all night to cross the mega structure, resulting in gridlocks early in the morning. But they were jubilant nonetheless as their long-cherished dream had come true at last.
Many crossed the Padma Bridge on foot, some got off their cars or motorcycles to take selfies, while others made video calls to their loved ones to show them the bridge.
Some law enforcement officials were telling them to move along, but it was not enough to deter them.
The maximum speed limit for vehicles on the bridge is 60 kilometres per hour, the BBA said in a notification on Thursday.
Three-wheelers (rickshaws, rickshaw-vans, autorickshaws, etc), pedestrians, bicycles or non-motorized vehicles are not allowed to cross the bridge.
Vehicles with cargo wider than the body of the vehicle and higher than 5.7m cannot cross the bridge.
Besides, no waste can be dumped on the bridge.
Dhaka Tribune