Ananta Jalil vows to help flood victims through Facebook post
Shining BD Desk || Shining BD
Published: 6/19/2022 10:37:22 PM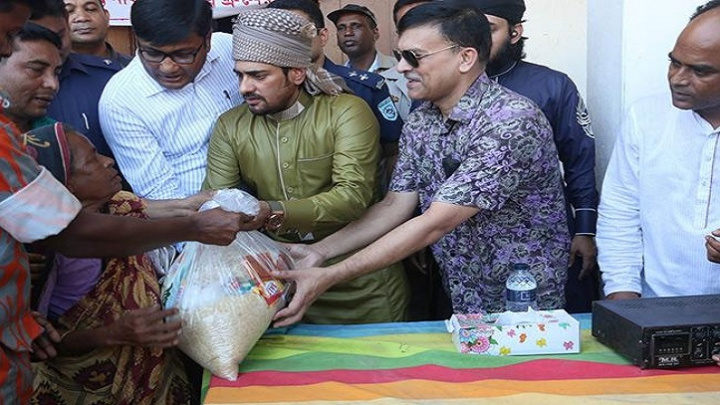 As millions of people in Sylhet and Sunamganj are fighting to survive the flood, many celebrities have come out to provide support to the flood victims. "Khoj: The Search" actor Ananta Jalil also vowed to help the flood victims through his Facebook video post.
Ananta Jalil has announced that he will be donating a huge sum of money for Eid-ul-Azha to the flood victims. The actor will be sacrificing one cow instead of 10-12 as he wants the rest of the money to go to the people stranded in the flood.
"Due to the severe condition of floods in Sylhet, I have decided to sacrifice only 1 or 2 cows instead of 10-12 cows. I will also be donating money generated from my business and earnings from "Din—The Day" which will be released this Eid. I will stand by the flood victims of Sylhet with everything InshaAllah," said the actor.
Ananta Jalil also urged the rich to come forward to help the flood victims in Sylhet. He said, "None of us will go to the grave with money."
"The money that we will all earn, we have to spend to help the people. We have to stand by people as much as we can. Even if everyone is able to help a little, it will benefit the society as a whole," said Ananta Jalil. The Daily Star