Nipun's film "Birotto" released in 34 theaters across the country today
Shining BD Desk || Shining BD
Published: 9/18/2022 7:01:07 AM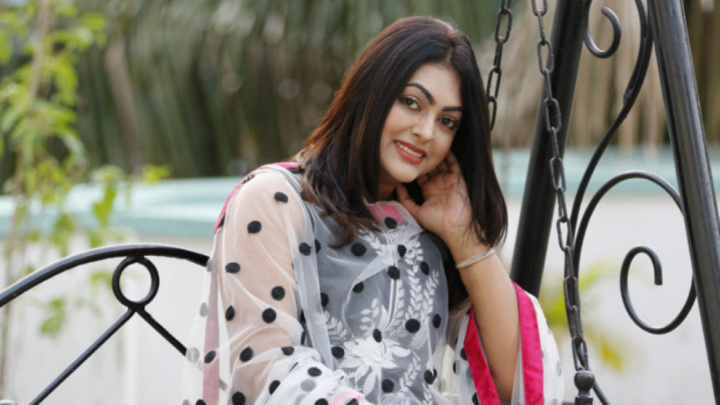 Two-time National Film Award-winning actress Nipun's film "Birotto" released in 34 theaters across the country today. Nipun played the role of sex worker Lutfa in the film, directed by Saidul Islam Rana.
This is Nipun's first film to be released after the election of the Bangladesh Film Artistes Association. The actress talked about her role in the film, the shooting experience, and the film artistes association.
You had to stay in a brothel to be in character, as far as I know.
During the shooting, he had to stay in a brothel Rajbari for 5 consecutive days. I came across many different experiences for these 5 days. I have seen the lives of women there very closely. Some of the things I saw, no one will even believe that this sort of thing happens.
Tell me something about the character you played?
I played the role of a sex worker named Lutfa in the film. She is a girl who dreams of living, even after losing everything in life. There is a silent protest in the character. I believe the performance of this character will help many helpless oppressed girls to return to normal life. It will give them hope and inspire them to live anew.
Can "Birotto" have the same impact on the audience as "Poran" and "Hawa"?
I believe that "Birotto" will give a new wind to the sail of Bengali cinema. This is a different story, which the audience will love once they come to witness for themselves.
Many say that you are only busy with the artistes' association.
I've heard statements like this, but it has no value. Committee members are also busy with work -- Simon's 'Live' was released a few days ago. Now, Emon and my film "Birotto" is being releasedRiaz Bhai starrer 'Operation Sundarban' and Ferdous Bhai's 'Beauty Circus' are being released a few days later as well. We're not just busy with the association, we have plenty of work as well.
Source - The Daily Star