Vikram Doraiswami: India always stands beside Bangladesh and its peoples
Shining BD Desk || Shining BD
Published: 9/18/2022 4:34:15 AM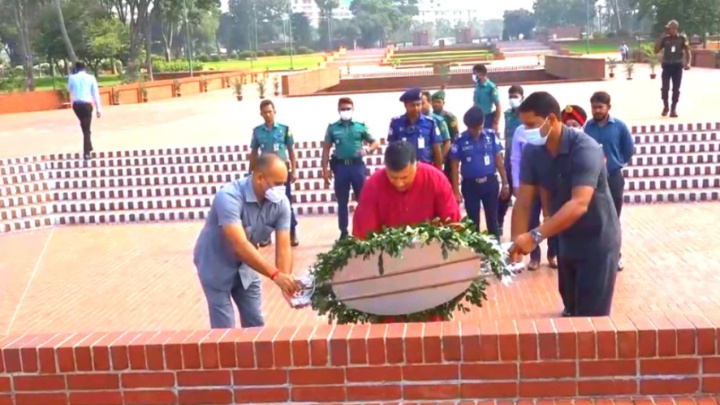 Outgoing Indian High Commissioner to Bangladesh Vikram Kumar Doraiswami today said India always stands beside Bangladesh and its people as New Delhi wants to see Bangladeshi people to be happy.
"We want development and a successful democracy in Bangladesh ... as your democracy is for your balanced development," he told reporters.
The Indian envoy was interacting with journalists after paying tributes to the martyrs of Bangladesh's Great Liberation War through placing wreaths at the National Martyrs' Memorial here.

He observed one-minute silence and also signed the visitors' book.

The envoy said the friendship between India and Bangladesh has reached a new height and "we have to continue it".
Doraiswami, who has been appointed as high commissioner of India to the United Kingdom, is scheduled to leave Dhaka on Sunday.
By BSS