EC reveals election roadmap for the next general election
Shining BD Desk || Shining BD
Published: 9/15/2022 4:20:04 AM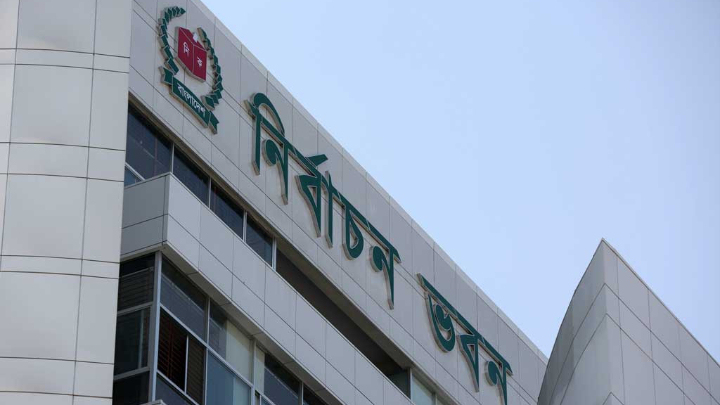 The Election Commission (EC) on Wednesday unveiled the roadmap for the next general election mentioning that it will be held by January 29, 2024 using Electronic Voting Machines (EVMs) in 150 constituencies out of 300 across the country.
The electoral roadmap was revealed at a function held at the auditorium of the Nirbachan Bhaban on Wednesday.
"17 parties out of 29 that participated in the recent dialogue gave their opinion in favour of using EVM while 12 voted against it. The Commission thinks that it will be rational to use EVM as most of the political parties want it.
The use of EVM in 150 constituencies will be rational for balancing the opinion of all parties, said Election Commissioner Md Ahsan Habib.
He delivered the keynote speech as the chief guest in the absence of the CEC.
Ahsan also said the election has to be held by January 24,2024 as per the Constitution.
Chief Election Commissioner (CEC) Kazi Habibul Awal could not attend the event due to illness but four other Election Commissioners along with senior EC officials were present.
The roadmap includes the challenges of holding a fair election, what the EC should do to deal with them, reviewing the activities of the political parties, and increasing the use of technology in elections.
The EC said that no one has been able to provide proof of EVM rigging in all the elections that have taken place so far.
Setting parliamentary constituencies boundaries: The roadmap says that a new policy would be made in January, 2023 to redefine the boundaries of the parliamentary constituencies,on the basis of which, the Geographical Information System will be discussed with the relevant institutions and experts and the draft of the constituencies will be published in March, 2023. The revised delimitation of 300 constituencies will be gazetted in June after objections to the draft are settled in May.
Voter list: The action plan informs that updates are currently in progress. The updated list will be released on March 2, 2023. With the announcement of the parliamentary election schedule, the voter list of 300 constituencies will be published.
Polling stations: The Election Commission plans to set up 42,000 polling stations. In this case, the work will be undertaken in June, 2023.
The draft will be published in July, and the objections will be settled on the draft in August. After that, the Election Commission will publish the gazette of the polling stations 25 days before the polling.
Inspection of parties: The process of reviewing the activities of the registered political parties will begin this September. In this case, after reviewing all the information, the Election Commission will decide which parties' registration will be maintained in May, 2023. The final list of registered parties will be published in June of the same year. Before this, registration of new parties will be announced in May.