The Election Commission (EC) will announce today the road map to the 12th parliamentary elections
Shining BD Desk || Shining BD
Published: 9/14/2022 6:55:42 AM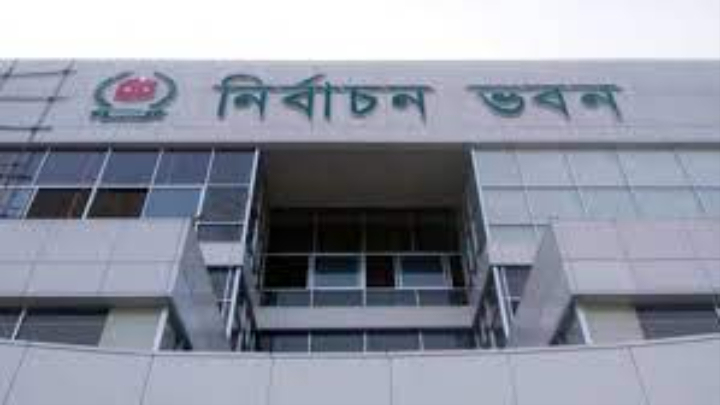 The Election Commission (EC) will announce today the road map to the 12th parliamentary elections in a bid to hold the polls in a free, fair and credible manner.
Chief Election Commissioner (CEC) Kazi Habibul Awal will unveil the road map at the auditorium of Election Commission Secretariat, EC's Joint Secretary SM Asaduzzaman said on Tuesday.
Four other election commissioners will also be present on the occasion, he said.
The use of electronic voting machines (EVMs), constituency demarcation, registration of new parties, use of technology in collecting results, finalisation of the voter list and the specific preparation period will be stated in the election road map, sources at the EC Secretariat said.
The activities from the current month till the election day have been decided in the road map, they said.
Modification of existing laws, taking advices from all relevant parties to update election process, new demarcation of constituencies, flawless formation of voter list, setting up voting centres in accordance with the laws, examination of new parties' registration, capacity extension in holding fair election and many other tasks have also been included in the road map.
Meanwhile, the final decision about purchasing new EVMs for the next general election will be taken at the next EC meeting on September 19, EC Secretary Humayun Kabir Khandaker said while talking to reporters after a commission meeting on Tuesday.
The CEC presided over the 7th meeting of the current commission while four other commissioners were present.
"With the aim to expand the application of information technology in the electoral system, the plan to increase the use of EVMs and sustainable management was discussed at the meeting. In the discussion, the election commissioners gave various directions to the verification committee," said Humayun Kabir.
"However, the meeting was adjourned by the commission without any decision. I hope the decision regarding the use of EVMs will be taken at the next meeting scheduled for next week," he said.
"A committee was formed a few days ago to verify the market price of EVMs. They haven't yet finished their work. After verification, they'll present their findings before the next commission meeting and then the commission will review it and take the final decision," he added.
Some 15 months are left before the next general election as the EC is working with a plan to hold the election in January, 2024.
It has decided to use EVMs in highest 150 constituencies in the next general election.
The EC took the decision despite opposition from nine political parties, including BNP and Jatiya Party, to the use of the device.
The commission currently has 1.5 lakh EVMs with which it is possible to hold voting in maximum 70 seats.
Therefore, 1.5 lakh new EVMs will have to be purchased to conduct voting in 150 seats through the device.
In the 11th parliamentary elections held on December 30, 2018, voting through EVMs was conducted in only six constituencies.