Bangladesh conveys that it needs to import at least 6.2 million tonnes of wheat from India
Shining BD Desk || Shining BD
Published: 6/26/2022 4:45:26 AM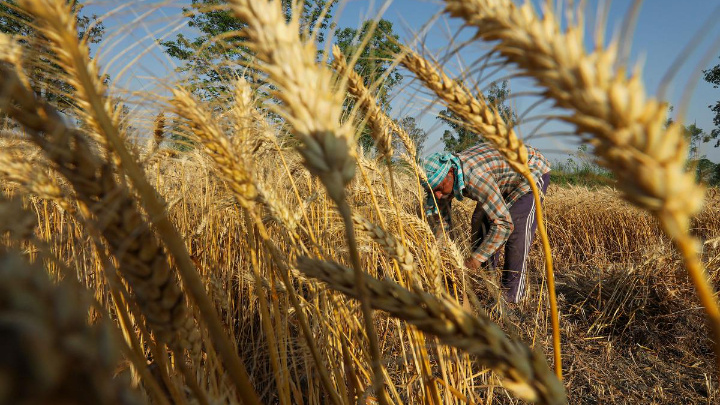 Bangladesh has conveyed that it will need to import at least 6.2 million tonnes of wheat from India in the current fiscal (2022-23).
While Dhaka will need 600,000 tonnes of wheat through government-to-government deals, it would need almost a similar quantity on a government-to-private business basis, the Bangladesh Ministry of Food (Foreign Procurement) said in a communication to its High Commissioner in New Delhi Muhammad Imran on June 3.
This came out in a letter senior Assistant Secretary of Bangladesh's Ministry of Food, Muhammad Mahabubur Rahman, wrote to Imran, according to Indian Food Ministry sources.
Mahbubur Rahman said Bangladesh would need another five million tonnes in the ongoing fiscal year.
Rahman's letter to Imran came following a communication from the latter saying India's Ministry of External Affairs wanted details about Bangladesh's wheat requirement.
India has imposed curbs on wheat exports from May 13. However, the government said it was open to supplying the cereal to neighbouring and vulnerable countries mainly on a government-to-government basis.
The Indian Food Ministry official said the Bangladesh government has already ordered one lakh tonnes of wheat while private businessmen ordered three million tonnes of wheat, reports our New Delhi correspondent.
Indian Food Ministry Secretary Sudhanshu Pande told the media last week that India has exported 1.5 lakh tonnes to Bangladesh since the curbs were imposed on May 13.
Pointing out that Bangladesh government had issued LCs to Singapore-based Agrocorp International Pvt Ltd and India's Bagadiya Brothers for the import of 50,000 tonnes of wheat each from India, Rahman said LCs to the tune of nearly seven lakh tonnes had been issued by the private sector. But Rahman's letter to Imran had not mentioned whether the LCs were issued before the restrictions went into force.
Bangladesh's annual wheat demand is at least 7.5 million tonnes.
"Our dependence on India has been increasing over the last few years due to low prices and short shipment time. Moreover, after the outbreak of war between Russia and Ukraine, India became our major source of wheat import," according to Rahman.
Bangladesh imported 1.16 million tonnes in 2020-21 FY and 4.08 million tonnes of wheat from India in FY 2021-22. It was the biggest importer of wheat from India in 2021-22.
Though Russia was the main supplier of wheat to Bangladesh, the Ukraine war has affected supplies, forcing it to turn to India. One of the advantages for Bangladesh to buy from India is that it can get the consignments by road, apart from the sea.
India has put curbs on wheat exports in order to arrest its price surge in the domestic market and a possible fall in wheat production due to a sudden severe heat wave in March-April.
The Daily Star