Celebrity couple Pori Moni and Razz celebrated the first month of their baby boy
Shining BD Desk || Shining BD
Published: 9/13/2022 5:55:31 AM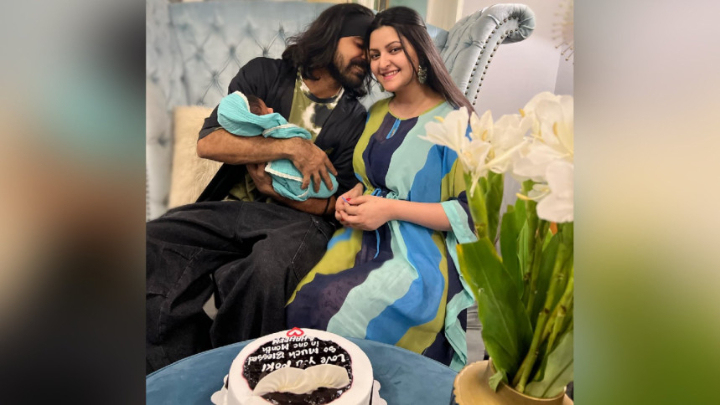 Celebrity couple Pori Moni and Razz celebrated the first month of their baby boy, Rajya, with a colorful cake. They are having the time of their lives with their adorable first child.
Pori Moni posted several pictures of their celebration on her Facebook account. They were seen hugging and adoring their baby boy.
"Happy one-month Baajaan. Thank you Razz," read the post.
Earlier, they took their son, Shaheem Muhammad Rajya, to visit Redoan Rony's house. Raihan Rafi, the director of "Poran", was also present with the couple.
Razz and Pori Moni secretly tied the knot on October 17, 2021. The couple announced they were expecting their first child on January 10. They welcomed their first son, Rajya, on August 10.
Source - The Daily Star