Three more Bangladeshi garment factories get global green recognition
Shining BD Desk || Shining BD
Published: 9/13/2022 4:11:29 AM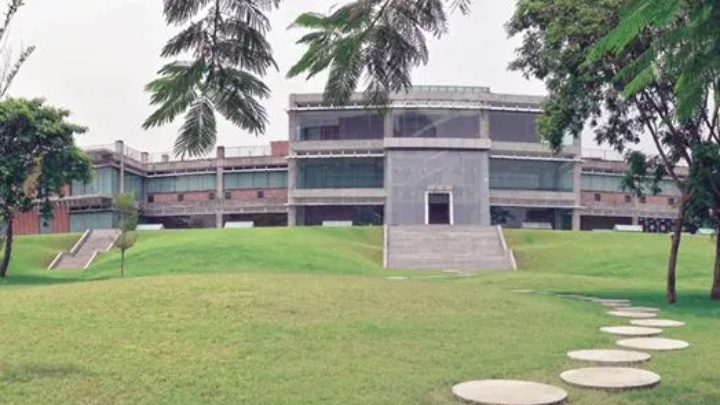 Three more Bangladeshi garment factories yesterday received international recognition of being green, taking the total to 171, although international clothing retailers and brands are still not paying premium prices for apparel items produced by those suppliers.
The three received a platinum-rated Leadership in Energy and Environmental Design (LEED) certification from the United States of Green Building Council (USGBC).
They are namely the Sharaf Apparels Washing & Dyeing Industries at Norosinghopur, Debonair and Orbitex Knitwear at Ashulia, and Fatullah Apparels at Jalkuri.
Of the certifications attained by Bangladeshi entities, 53 are rated platinum, 104 gold and 10 silver while four simply received certifications, according to data from the Bangladesh Garment Manufacturers and Exporters Association (BGMEA).
Some 550 more factories are registered with the USGBC, on way to receive the LEED certifications.
Nine out of the top 10 greenest factories in the world are located in Bangladesh, making it a global champion in green garment production. Moreover, out of 50 of the greenest garment factories, 41 are located in Bangladesh.
The three are: Sharaf Apparels Washing & Dyeing Industries at Norosinghopur, Debonair and Orbitex Knitwear at Ashulia, and Fatullah Apparels at Jalkuri
Local apparel makers started focusing on constructing green garment factories after the nation's deadliest twin industrial disasters – the Tazreen Fashions fire and Rana Plaza building collapse -- mainly to brighten the image of the sector and the country before international communities.
However, international retailers and brands still do not pay a premium price for products sourced from the green factories.
"Buyers are not obliged to pay premium prices as they do not suggest for construction of green factories," said Fazlee Shamim Ehsan, proprietor of knitwear factory Fatullah Apparels, the most recent recipient of the highest rated platinum certification.
Previously, another Narayanganj-based knitwear factory, Plummy Fashions, was the world's greenest knitwear factory in the world, said the BGMEA.
Ehsan, who spent Tk 30 crore for his new unit, however, said he could negotiate with buyers now that his factory being green indicated better compliance to laws and protection of environment while doing business.
"We are showing our responsibility with construction of green factories. Now is the time to show the buyers' responsibility to pay more," said Ehsan, who employs 600 workers and ships knitted jackets, hoodies and nightwear worth $6 million a year.
Fazlul Hoque, managing director of Plummy Fashions, echoed him.
Many international retailers and brands pay better prices for use of organic cotton. In the future, the buyers may also pay better prices for products from green factory buildings, he said.
Green garment factories have an advantage in holding negotiations with buyers, Hoque said. "We have brought a qualitative change in the global supply chain of the garment sector through the construction of green garment factories," said Hoque.
BGMEA President Faruque Hassan said green factories were more likely to receive work orders, even at times when there were not much for offer from buyers in the first place.
Moreover, currently, the government is also giving some facilities to green garment factory owners -- the corporate tax for green factories is 10 per cent while non-green units 12 per cent.
Source - The Daily Star