90% of foreigners working in Indian film industry illegally claims Bollywood union
Shining BD Desk || Shining BD
Published: 9/12/2022 9:27:33 AM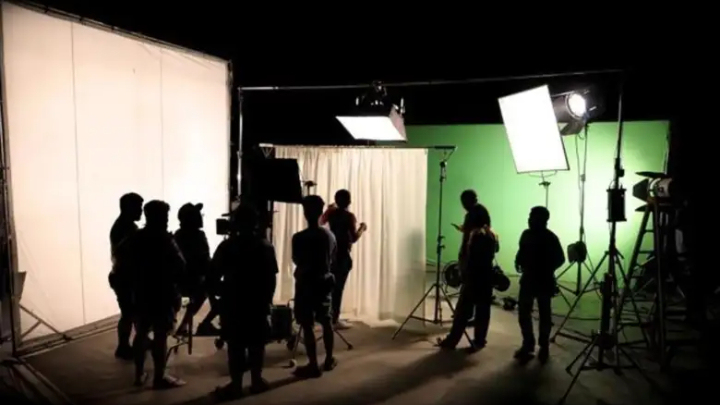 Many people are working in Bollywood from other countries. 90 percent of these foreigners working in Bollywood do not have valid work permits. This is what the Union of Indian Cinematographers has claimed. They say, many Indians are losing jobs in Bollywood to those professionals from abroad. But for those who are in this predicament, they cannot legally work in Bollywood.
Like the IT and telecom sectors, the Indian film industry has recently seen increased reliance on foreign professionals. According to a report by the news agency PTI, there has been a recent increase in the trend of hiring foreigners in Bollywood, from cinematography, direction, production, script writing to junior artists, dancers, performers, hair stylists, action directors, stuntmen, costume designers, art directors.
Basically, professionals from Britain, Russia and Uzbekistan are employed in that work. The reason is mainly two. First, find the right person for the job by vetting multiple talents. Secondly, it also benefits the Indian film industry financially.
Although the unions are unwilling to accept that demand. Ashok Dubey, chairman of the Federation of Western India Cine Employees, said that the producers decide who will be involved in the making of the film. People of our country are not getting jobs due to hiring foreigners.
Not only that, most of the foreigners have been accused of working 'illegally' without disregarding visa regulations. Ashok claims that almost 90 percent of foreign professionals are working in this country illegally. They don't even have proper documents. He said that he has also approached the Mumbai police.
He said, we have brought the whole matter to the attention of the Mumbai police several times. But our words were not taken seriously. There are at least three lakh professionals in our union. We will fight for them.
In fact, some have also raised the question why the same ban imposed on Pakistani actors in India should not be imposed on professionals from other countries. BJP Chitrapat Union President Sandeep Ghuge also expressed concern over the matter. According to him, it is nothing but injustice to Indian workers. Foreigners are working in this country with tourist visa. I contacted Mumbai Police and Foreigners Registration Office. But no action was taken.