Dhaka underworld: Top criminals hold the reins from abroad
Shining BD Desk || Shining BD
Published: 9/11/2022 7:55:05 AM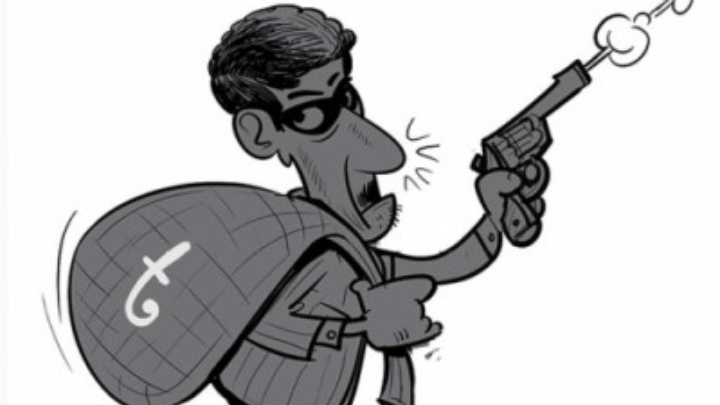 Several Bangladeshi mob bosses holed up abroad have been pulling the strings behind criminal activities here with the authorities unable to bring them back for trial.
Over a dozen top criminals fled the country about two decades ago, and many of them managed to obtain citizenship in different countries.
Law enforcers say their links to tender grabbing at government offices and extorting businesspeople often crop up during investigations.
The connections of notorious criminals Jisan Ahmed and Jafar Ahmed Manik with the murders of Awami League leader Jahidul Islam Tipu and college student Samia Afran Jamal Prity have once again put them under the spotlight. The murders took place on the street in the capital on March 24.
Accused in at least eight cases, including six for murders, Jisan came into focus after he was accused of shooting two Detective Branch officers dead at a hotel in the capital's Malibagh in 2003.
He is on the list of 23 top criminals published by the home ministry over two decades ago. The ministry announced bounties of up to Tk 1 lakh for information leading to his arrest.
Manik, on the other hand, used to control the underworld of Motijheel. He fled to India and now travels between India and the USA, said police.
Some of the others on the list are Prokash Kumar Biswas, Trimoti Subrata Bain, Khandaker Tanvirul Islam Joy, Mollah Masud, Nabi Hossain, and Aminur Rasul Sagar alias Tokai Sagar. Interpol red notices have been issued for their arrest.
Other than those named on the list of 23 criminals, mob bosses Bikash Kumar Biswas, Naruttam Saha Ashiq, Shaheen Shikder, Shahadat Hossain, Robin, Sakhwat Hossain Chanchal, Dalim, and Mehedi often make headlines for trying to extort people in Dhaka city with threats.
An official at the Detective Branch of Dhaka Metropolitan Police said their local cronies do not hesitate to shoot and kill people who refuse to pay extortion money.
People who receive the calls from the expatriate mobsters often do not dare inform the police, he said.
Police and Rab officers monitoring the criminals' activities for years said a lack of concrete information about their whereabouts is a major challenge.
Sadly, the law enforcers do not have biometric data of the 23 criminals, which is a barrier to proving that they are Bangladeshi criminals, they added.
An official of the National Central Bureau (NCB), the focal point for Interpol in Bangladesh, said the investigating units of police often cannot provide specific information about the criminals' whereabouts abroad.
However, a top Rab official said they cannot keep watch on Bangladeshi criminals staying abroad. So, they need the help of the foreign countries. But in many cases, the authorities in those countries do not bother much about helping, the official said, wishing anonymity.
The official said that criminals call their targeted people in Bangladesh using the phone numbers of a third country with the help of technology.
"For instance, a criminal staying in the UAE may call from a Nepalese number using VPN. So, it is difficult for us to trace them," he added.
Some officials said a lack of prompt coordination between police and ministries concerned are also to blame for the failure to bring back the criminals home even after their arrests.
Citing an example, two officials of DB and NCB, Dhaka, said they failed to bring Jisan from the UAE after he was arrested there in 2019 by Interpol.
The officials said the Police Headquarters sought permission and quick approval from the home and foreign ministries for sending a police team to the UAE to bring back Jisan, who used to manipulate tender bids and extort people and businesses in Dhaka.
But it took the police several days to obtain the clearance.
"Days before we had the clearance, Jisan managed to obtain bail from a UAE court. If we could reach there and present evidence of his crime, we could have brought him back home," said a DB official, also an additional deputy commissioner of DMP.
An unverified copy of an Indian passport of Jisan shows that he changed his name to Ali Akbar Chowdhury, born at Silchar, Cachar in Assam on June 15 in 1972. DB officials said he also has a Dominican Republic passport and has a resident permitin Dubai.
WHERE ARE THE OTHERS?
Khandaker Tanvir Islam Joy reportedly fled to Malaysia soon after he was named on the list of most wanted criminals. But he landed in Kolkata sometime in 2003 and later secured Indian citizenship under the name of Md Tarekh Rana, said the officials.
He would travel freely to Malaysia and Singapore with an Indian passport. He allegedly called businesspeople to ask them for hefty sums of extortion money, said investigators.
His men stormed the office of a manpower recruitment agency in the capital's Hatirpool on May 14, 2006. They gunned down two employees and gravely wounded four others as the proprietor of the agency refused to provide Joy Tk 50 lakh.
He has a business in Canada where he was interrogated by Canadian Royal Police, but he was freed later as he was able to prove himself as Indian national Md Tarekh Rana, not Joy from Bangladesh.
Infamous "Seven Star" gang leaders Subrata Bain and Mollah Masud were reportedly arrested in India earlier but they were never handed over to Bangladesh though there is an extradition treaty between the two countries.
Commander Khandaker Al Moin, director of Rab's legal and media wing, said many top criminals fled the country due to law enforcers' continuous drives.
"We have found their link in different crimes in investigations. Their involvement in crimes is also disclosed by their accomplices arrested at different times," he told The Daily Star.
He said when they found the involvement of such criminals, they informed the Police Headquarters for necessary actions like informing Interpol or communicating with countries concerned to bring them back home.
Mohiul Islam, assistant inspector general of NCB, Dhaka, said the NCB constantly exchanges information related to the crimes of the accused in various cases with the NCB of different countries to bring the criminals back home.
Besides, absconding accused are also brought back under the extradition treaty or MLA (Mutual Legal Assistance) agreement, he added.
Shariful Islam, The Daily Star