Jaya Ahsan's new film 'Jaya aar Sharmin' to be released in in January next year
Shining BD Desk || Shining BD
Published: 9/11/2022 4:48:43 AM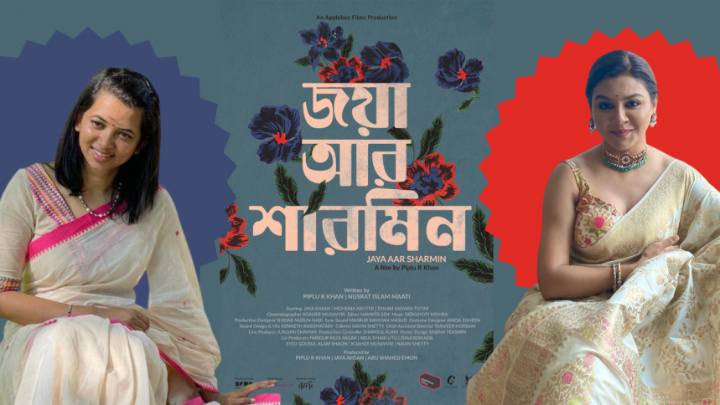 Celebrated actor Jaya Ahsan worked in Piplu R Khan's debut feature film in 2020, the title of which has been announced after two years. The film, "Jaya Aar Sharmin", has been written by Piplu R Khan and Nusrat Maati.
Piplu R Khan made his film debut with the docu-drama, "Hasina: A Daughter's Tale", in 2018. This is his first feature film, which began its shooting as a short film in the first hand.
Jaya Ahsan revealed the poster of the film, sharing her thoughts on it on social media. She wrote, "Finally, we are glad to announce our film 'Jaya Aar Sharmin', which revolves around parallel lives of two different women."
The post also reads, "The project is a documentation of internal trauma, resistance and expressed and unexpressed feelings of human psyche, which has been expressed through the experience of Jaya and Sharmin."
The actress also shared that the film was a unique experience, as it was shot during the pandemic. "The project was shot at a strange time, a wonderful experience; But hopefully it will stir your feelings."
Renowned theatre artiste Mohsina Akhter will play the role of Sharmin. The film also features talented actress Tanjim Saiyara Totini.
Piplu R Khan's Applebox films, Abu Shahed Emon's Box Office Multimedia and Jaya Ahsan's production house, C Te Cinema are jointly producing the film.