Bangabandhu our iconic hero, too: Jaishankar
Shining BD Desk || Shining BD
Published: 9/8/2022 6:56:24 AM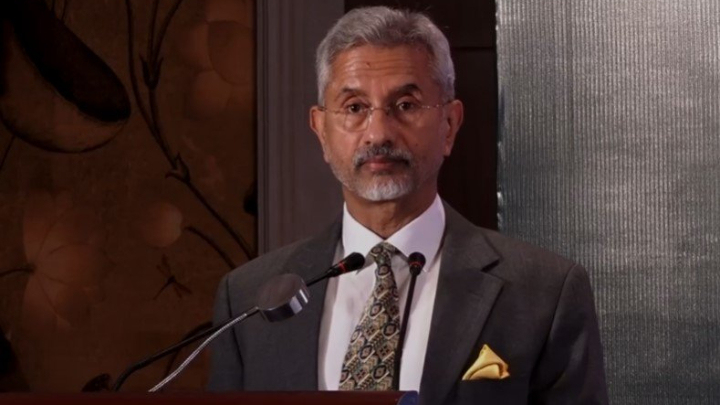 Indian External Affairs Minister Dr. S Jaishankar described Father of the Nation Bangabandhu Sheikh Mujibur Rahman as an iconic hero for both India and Bangladesh.
"For us in India, Bangabandhu Sheikh Mujibur Rahman is an iconic hero-- a man of action, courage and conviction," he said.
He was speaking at a function arranged to award "Mujib Scholarship" to direct descendants of soldiers or officers of defence forces of India, who were martyred or critically wounded during the Liberation War of Bangladesh in 1971 at the Ballroom of the ITC Mourya here today.
Prime Minister Sheikh Hasina handed over the scholarship to India students.
"The conferment of 200 Mujib Scholarships, 100 each for Class 10 and Class 12 level, to the descendants of Indian war veterans is a token of our homage to the heroes who made supreme sacrifice in 1971 for our cause," the premier said.
Jaishankar said, "Today, as we remember that time, we honour the iconic symbol of the historic 1971 Liberation War, a statesman, who liberated from oppression, the spirit of a brave people and brought forth a nation."
The minister extended greetings to Bangladesh premier for introducing scholarship to Indian students.
"On behalf of the Government and people of India, I thank you, Prime Minister for your gracious and generous gesture," he said.
He said Bangabandhu is as revered and remembered in India, as he is in Bangladesh referring to Indian Prime Minister Narendra Modi's remarks, " Bangabandhu is our national hero, too."
As a mark of respect to Bangabandhu, he said both the countries have also commissioned a Biopic on him, which is nearing completion.
The Indian External Affairs Minister said it was an honour for him to be present here today, in the presence of Bangladesh's Prime Minister Sheikh Hasina as she confered the first-ever Bangabandhu Sheikh Mujibur Rahman Student Scholarships on the direct descendants of soldiers, officers of Armed Forces of India who were martyred or critically wounded during the historic Liberation war of 1971.

"Prime Minister, under your and Prime Minister Narendra Modi's visionary leadership, India-Bangladesh relations have taken great strides forward in the ways that have not only shaped in the contemporary age but also the future trajectory of the partnership in mind," he said.

At the same time, he said, "We all know that all relations naturally rest on the historical foundations. The relationship between our two countries are in many ways a continuation of the bonds that were forged in blood, fifty years ago".

India is privileged to have played a role in Bangladesh's struggle for independence, one of the great movements in contemporary history, he said.

When the war started in 1971, Jaishankar said, the Armed Forces stood by the people of Bangladesh in their struggle.

"Their relationship with the Mukti Bahini is a story that all of you know well. We lost many of our brave men and officers in these operations," he continued.

"I pay, today, deep homage not only to that generation of Bangladesh, but to our valiant men and officers who gave their lives for the liberation of others," he said.

"For many years, Muktijoddhas have acted as a bridge between our two countries," he added.

He said, "That bond is now reaffirmed as the families of our war veterans and of those who made supreme sacrifices in the Liberation War, gathered here today".

He went on saying: "The decision of the Government of Bangladesh to award Bangabandhu Sheikh Mujibur Rahman Student Scholarships is a testament of how the Liberation War of 1971 continues to inspire our bilateral relationship".

"To the young people who are receiving this scholarship, I would like to offer my congratulations and best wishes for your promising future. You inherit a brave and historic legacy," he said.

"Please honour and cherish it. As you will move ahead in life, you will be the custodian of the memory of that epochal war that gave birth to a new nation," he said.

"So, do well and be true to everything that you do. That would be one of the finest tributes to a heroic leader in whose name, you receive this scholarship today," he said.
By BSS