The virtual meeting is set to begin at 4pm
PM Hasina to meet tea garden workers Saturday
Shining BD Desk || Shining BD
Published: 9/3/2022 7:35:12 AM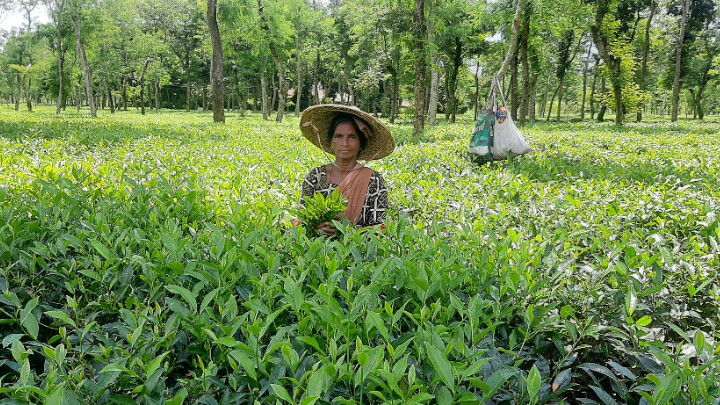 Prime Minister Sheikh Hasina is set to hold a video conference with tea garden workers on Saturday, who have suspended their agitation after the premier set their daily wages at Tk170.
All preparations for the conference have been completed in Sylhet, Moulvibazar, and Habiganj reports Bangla Tribune.
Meanwhile, tea workers from all over Bangladesh are excited to talk to the prime minister.
Sylhet Deputy Commissioner Mohammad Mujibur Rahman thousands of tea pickers from 25 tea gardens in Sylhet district are set to join the video conference at 4 pm on Saturday.
The workers of the country's 241 tea plantations went on an indefinite strike from August 9 demanding that they be paid Tk300 a day instead of Tk120.
On August 20, after a meeting with the Labour Department, tea workers' union leaders withdrew their indefinite strike after assurances of a Tk25 raise.
However, later in the day, general tea workers rejected the wage hike fixed by the government and vowed to continue their movement.
After holding meetings with tea garden owners and other stakeholders in the past two weeks, the tea workers' union agreed to the resumption of work and get Tk120 as wages for the time being, but that was rejected by the general workers again.
Then on Saturday, the daily pay of tea pickers was increased by Tk50 to Tk170. The Tk50 increase was fixed in a meeting between Prime Minister Sheikh Hasina and a 13-member delegation of tea garden owners. Annual leave allowance, festival leave with pay, and sick leave would also increase proportionately, Prime Minister's Principal Secretary Ahmad Kaikaus said at the time.
Source - Dhaka Tribune