Office goers have harrowing time on roads of Dhaka for new office schedule
Shining BD Desk || Shining BD
Published: 8/24/2022 5:57:26 AM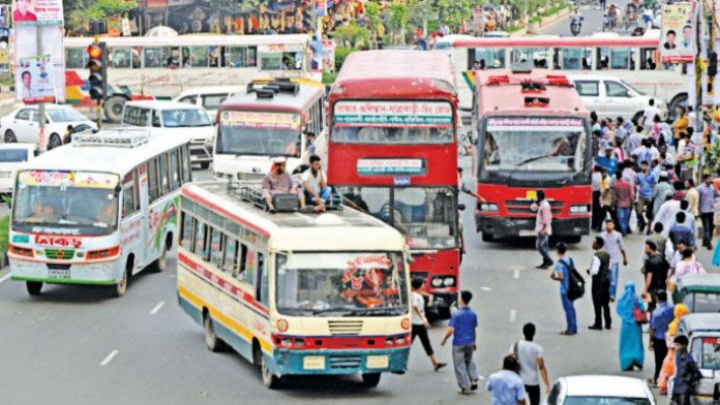 Commuters, particularly officegoers, had a harrowing time on the roads of Dhaka on Wednesday, the first day of the new office schedule, as they remained stuck in traffic snarls for hours in the morning.
The snarls began around 7.30am, with the government deciding to change the timings of all government, semi-government, autonomous and semi-autonomous offices -- from 9am-5pm to 8am-3pm daily -- to save on electricity.
Mohakhali to Banani, Dhanmondi, Bijoy Sarani and Moghbazar were some of the worst-hit stretches where traffic came to a standstill for over an hour in the morning rush hours.
"It seems that there is no end to people's sufferings. Traffic jams not only kill time but also ruin our energy," said Istiaqe Nasir, a resident of the city's Uttara area. "It took me two hours to reach my office in Tejgaon from Uttara," he added.
Students of primary and secondary schools also had to endure the morning rush hour jams.
A senior traffic officer with the Dhaka Metropolitan Police, preferring to remain anonymous, said a large number of vehicles, including buses, were seen parked along the roads, triggering gridlocks.
"What began as a daily traffic congestion soon turned into a chaotic situation, forcing many people to walk to their respective destinations," he said.
DHAKA TRIBUNE