Bottled soybean oil price increases by Tk 7 per litre
Shining BD Desk || Shining BD
Published: 8/23/2022 7:18:57 AM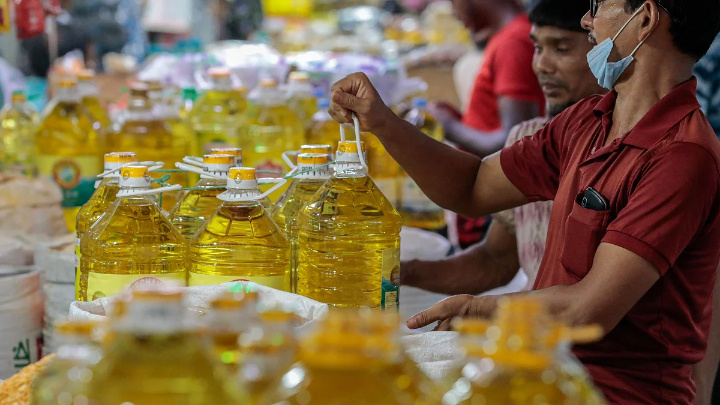 The price of soybean oil has gone up by Tk7 per litre.
According to the new rate, the price of a one-litre bottle of soybean oil will now cost consumers Tk192.
The new price would come into effect immediately, Bangladesh Vegetable Oil Refiners and Vanaspati Manufacturers Association announced in a notification on Tuesday.
The price of soybean oil dropped to Tk185 per litre in Bangladesh on July 22 in line with its fall in the international market. It had earlier crossed Tk200 given global market conditions.
The latest decision came following the association's discussions with the Bangladesh Trade and Tariff Commission and the commerce ministry on August 17.
The association had proposed a 20% hike, but the final price increase stood at 3.78% or Tk7.
Dhaka Tribune