Country observes 18th anniversary of grenade attack on Awami League rally
Shining BD Desk || Shining BD
Published: 8/22/2022 5:32:47 AM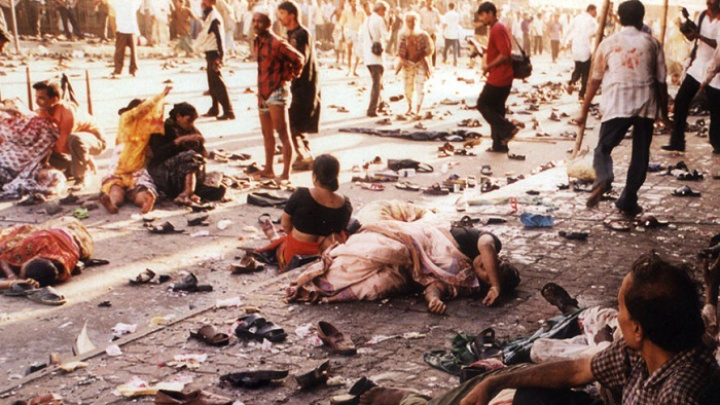 The country observed the 18th anniversary of the August 21 grenade attack on an Awami League rally in Dhaka with various programmes yesterday.
On this day in 2004, a grisly grenade attack was carried out on an anti-terrorism rally organised by AL at Bangabandhu Avenue in the capital.
Sheikh Hasina, then leader of the opposition, was the target of the attack. The BNP-Jamaat alliance government was in office at that time.
At least 24 people, including AL women affairs secretary and late President Zillur Rahman's wife Ivy Rahman, were killed. Three hundred others were also injured.
AL President Sheikh Hasina, who was addressing the rally, survived the attack but suffered injuries in her ears.
Fourteen years later, a Dhaka court sentenced 19 people, including the then BNP government's state minister for home affairs Lutfozzaman Babar, to death.
Tarique Rahman, the eldest son of BNP chairperson Khaleda Zia and the party's current acting chairman, and 18 others were also sentenced to life in prison.
Awami League and affiliated bodies observe the day as "Grenade Attack Day".
Marking the day, AL, it's front and associate bodies and its left-leaning allies, and other political parties, socio-cultural and professional organisations have chalked out elaborate programmes across the country, reports UNB.
A discussion was held yesterday to recall the victims of the attack. Prime Minister Sheikh Hasina presided over it from Gono Bhaban through video conferencing, adds BSS.
Besides, AL and its affiliated organisations placed wreaths at a makeshift altar in front of the party's central office at Bangabandhu Avenue in the morning.
The premier and President Abdul Hamid also issued messages commemorating the martyrs of the day.
The Daily Star