Light to moderate rain or showers accompanied by temporary gusty wind is likely to occur
Shining BD Desk || Shining BD
Published: 8/21/2022 8:01:52 AM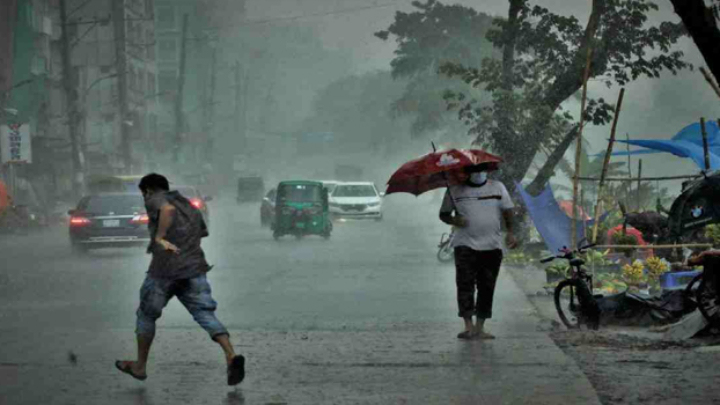 The weather department has predicted showers across Bangladesh in 24 hours commencing 9am on Sunday.
"Light to moderate rain or showers accompanied by temporary gusty wind is likely to occur at a few places over Khulna, Barisal, Chittagong and Sylhet divisions and at one or two places over Rajshahi, Rangpur, Dhaka and Mymensingh divisions with moderately heavy falls at places over the country," the weather department said in a bulletin.
Day and night temperatures may rise slightly over the country, it said.
The weather office recorded the highest 32mm rainfall in Hatiya of Chittagong division in 24 hours till 6am on Sunday.
The highest temperature was recorded at 36.5°C in Sylhet, while the lowest temperature was recorded at 25.0°C in Hatiya, Rangamati, Kutubdia and Teknaf of Chittagong division.
Meanwhile, the Land Deep Depression over Jharkhand and adjoining areas moved westwards, weakened into a land depression and now lies over Chhattisgarh and adjoining area of India. It is likely to weaken gradually further.
The axis of the monsoon trough runs through Rajasthan, Uttar Pradesh, Madhya Pradesh, the centre of the Land Depression, Bihar, West Bengal to Assam across the central part of Bangladesh. One of its associated troughs extends up to Northwest Bay.
Monsoon is less active over Bangladesh and weak to moderate elsewhere over North Bay, as per the bulletin.
Dhaka Tribune