Govt mulls adjusting soybean oil prices
Shining BD Desk || Shining BD
Published: 8/17/2022 10:12:15 AM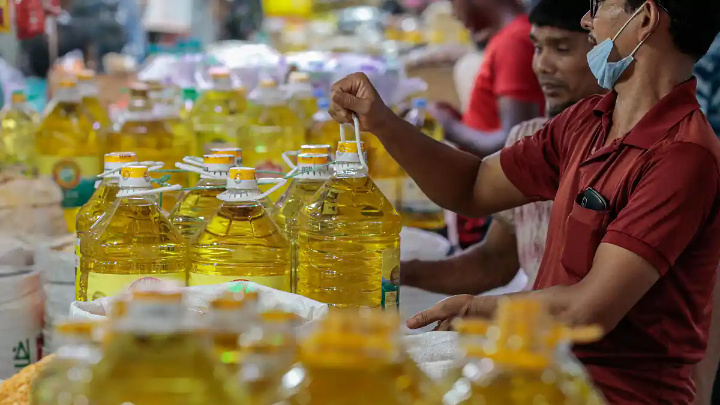 The government is considering adjusting soybean oil prices, says Commerce Minister Tipu Munshi.
"Soybean oil prices have not yet been increased," he said during a media call on Wednesday.
"We are observing the increase in dollar rates in the international market. Prices will be adjusted after calculations," he added.
Responding to queries on the rising prices of eggs, he said: "We are observing the situation. If needed eggs will be imported."
The minister also refuted Transparency International Bangladesh (TIB) report regarding the irregularities in TCB product distributions.
"The report is not completely true. Their calculations are incorrect," he said, adding that the percentage could be somewhere around five percent but not more than that.
Munshi said that 10 million people will be able to avail TCB products. "The list has been nearly finalized. In Dhaka nearly 450,000 have not yet been listed but it's under process."
He also said that rice prices should have increased 50 paisa at most but around Tk4-Tk5 has been increased per kilogram.
"We understand that people are suffering but the situation will soon be under control," he said and added that it is proof that businessmen take advantage of crisis situations.
Dhaka Tribune