Trailer of much-anticipated movie "Damal" released
Shining BD Desk || Shining BD
Published: 8/17/2022 5:15:33 AM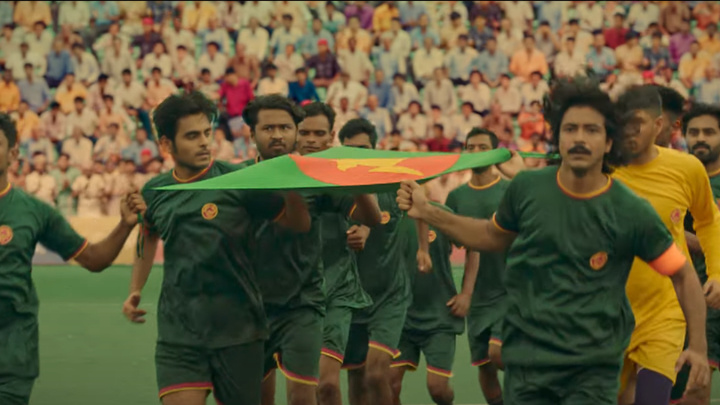 Earlier today, Raihan Rafi released the trailer of his much-anticipated movie "Damal", which stars Siam Ahmed, Bidya Sinha Saha Mim, Sariful Razz, and Shahnaz Sumi in the lead roles.
The movie is based on true events and follows the story of two football teams from different eras: the legendary Shadhin Bangla Football Team and a similar team from the present.
The trailer echoes the main theme of the movie: "Be it a fighter or a player, never give up, whether it is a playground or a battlefield, fight till the end and ensure your victory".
The voice-over and cinematography in the trailer will have viewers holding their breath. Transitions between scenes of the liberation war and that of the football sequences was smooth and captivating. A particularly beautiful shot from the trailer is where Sariful Razz is bicycle-kicking a football. While the trailer was thoroughly entertaining, the colour gradient for the film felt a little too saturated.
The movie is based on a real-life football team that was formed in June 1971. The Shadhin Bangla Football Team played a total of 16 matches in different areas, raising around BDT 5 lakh which was donated to help fund the liberation war.
The Daily Star