Govt contemplates ways to bring down prices of essential commodities
Shining BD Desk || Shining BD
Published: 8/16/2022 8:52:56 AM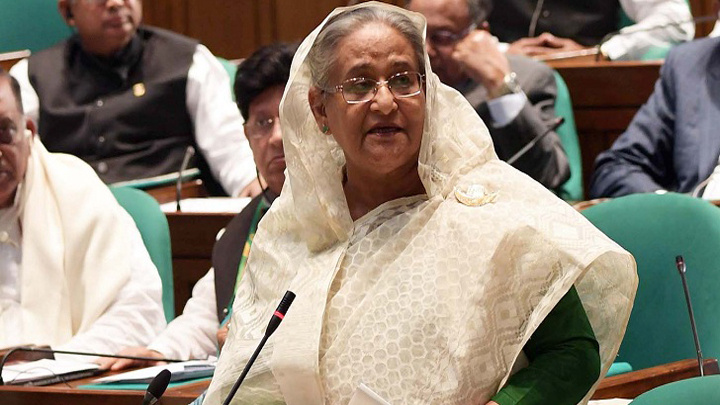 The government is contemplating ways to bring down the prices of essential commodities that have gone beyond the reach of commoners following the fuel oil price hike.
Prime Minister Sheikh Hasina made the statement on Tuesday while speaking at the regular meeting of the Executive Committee of National Economic Council (Ecnec) at Nec, joining virtually from her official residence Ganabhaban.
"I think it is important to bring down the prices of the essentials at a tolerable level and within the purchasing power of the common people," she said.
She mentioned the government's move to sell rice among 5 million families at the rate of Tk15 per kg.
"We will provide special family cards to 10 million people, by which they will be able to procure essential commodities at a fair price, We are taking the steps," she said.
Prime Minister Sheikh Hasina said that she thinks that the government has to take some more steps to save the low and middle-income groups from sufferings due to the recent price hike.
She again said that she is aware that due to the fuel oil price hike the prices of essential commodities have increased.
"People are suffering, lower-income group, middle-income group, and fixed income group are facing severe hurdles. We can realize that," she said.
In this connection, she mentioned that she does her politics for the people and whenever people suffer, she also feels the pain.
The prime minister reiterated her call to increase domestic production to lessen the dependency on imports.
She said that the Russia-Ukraine war, sanctions, and counter-sanctions resulted in soaring prices of various items in the global market.
"We had the ability to purchase, but the prices went up even beyond the reach of our purchasing capacity," she said.
She mentioned that such uncertainty coupled with various conspiracies had always struck Bangladesh whenever it started moving forward and improving the living standards of the people.
Dhaka Tribune