Palestinian Ambassador feels proud of Padma Bridge, terming it a great achievement of PM Hasina
Shining BD Desk || Shining BD
Published: 6/22/2022 8:34:03 AM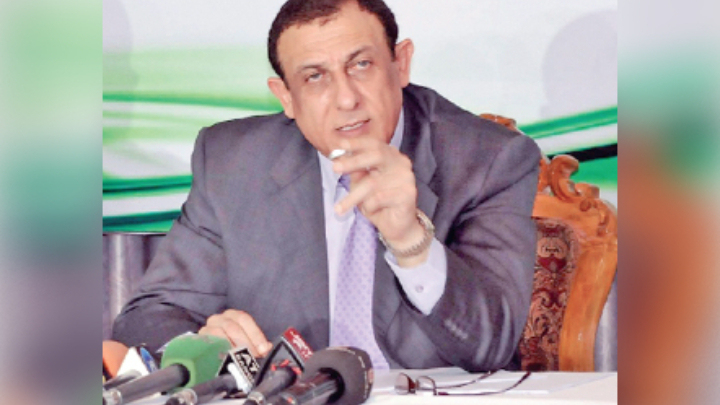 Palestinian Ambassador to Bangladesh Yousef SY Ramadan has said that he feels proud of the Padma Bridge, terming it a great achievement of Prime Minister Sheikh Hasina and the people of Bangladesh.
The project of the new era was for the general public, he said in a statement on Wednesday.
"There is no doubt that the construction of a project of this magnitude, such as the Padma Bridge, indicates an iron will which is unrelenting in the face of difficulties, whatever they may be, and is capable of standing as an impenetrable block in the face of internal and external obstacles," Ramadan said.
"The completion of such a project also indicates the strong determination to move forward towards economic development at all levels, so that this development is not only a guarantee for the future of the poor before others, but also spreads the spirit of optimism in a future that all the people of this country will enjoy," the ambassador added.
He continued: "As an ambassador for a country that has been under occupation for more than seven decades, where the government as well as the people of Bangladesh has stood by our side in weal and woe, I feel proud of this great achievement of Sheikh Hasina and all the people of this great country."
Ramadan said he was confident that the development of Bangladesh would not stop until the fulfillment of the dream of Sheikh Mujibur Rahman, before praying for his departed soul. "May Allah bless him with his vast mercy and enter him into the highest level of Jannat."
On behalf of the people of Palestine, their leaders and the Embassy of the State of Palestine, the ambassador congratulated every Bangladesh citizen and prayed to Allah "to bless this brotherly country and its people and protect them from all harm".
Dhaka Tribune