Sons beat up their father with an iron road and snatched money
Shining BD Desk || Shining BD
Published: 8/14/2022 8:20:23 AM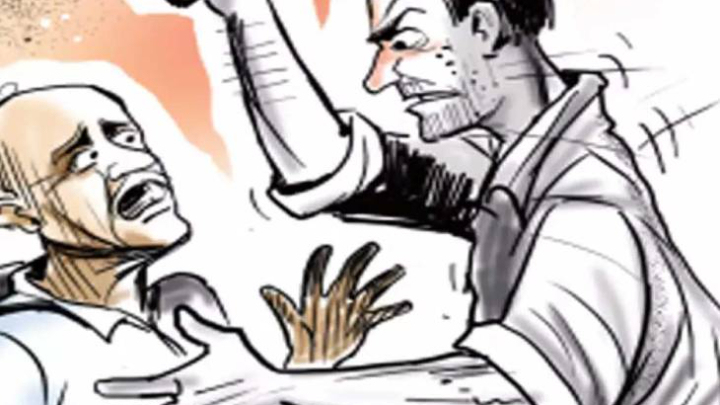 An elderly couple—Jaynal Abedin and Honufa Begum—were beaten up by their three sons and driven out from their house in Manikdi area of Dhaka recently.
Jaynal then rented a flat. For their expenses, on June 28, he sold two katha of land for Tk 31 lakh and was returning home with the money on a motorcycle.
His three sons joined hands with several muggers, beat up Jaynal with an iron road and snatched the money, detectives said.
This is how a father was tortured and mugged by his sons along with some goons. Jaynal received treatment for his wounds on his knee and hands. He needed six stitches in his hand.
Detectives said this after arresting four persons including two of the sons yesterday.
A team of detectives arrested them from Tangail, Gazipur and Dhaka, and recovered Tk 29 lakh from their possession, Mashiur Rahman, deputy commissioner of (DB-Gulshan) of Dhaka Metropolitan Police told The Daily Star.
Jaynal filed a case with Cantonment Police Station and detectives were conducting shadow investigation in this regard.
Three of the arrestees were identified as Jaynal's sons—Hannan and Mannan —and their employee Sohel.
Mashiur said the three sons are solvent and owners of hardware shops and hotels but did not take care of their parents.
Rather, from time to time, they tortured them and drove them out of their homes.
Although the father paid most of the rent of his eldest son Hanif's house, he was driven out from there due to disagreement with his son's wife.
The couple, having six offspring, went to the younger son from where they were driven away too, he said.
As Jaynal sold land for money, two of his sons—Hannan and Mannan —argued over the share of the money. They suspected that a large part of the money could be given to their disabled younger sister, detectives said.
As Jaynal, on the motorcycle of his son-in-law, was heading towards his house, the two brothers informed Hanif about it.
Hanif along with his shop's employee Sohel and some others stood guard in front of Jaynal's house and hit his father with an iron road and he fell off the motorcycle, the officials said.
By this time, the two brothers arrived and started beating their brother-in-law as he tried to save Jaynal. The sons then made away with the money.
DB DC Mashiur said they are trying to arrest the other accused in the case.
The Daily Star