Tipu Munshi condemns Momen's comment about Bangladeshis "living in heaven"
Shining BD Desk || Shining BD
Published: 8/14/2022 7:51:11 AM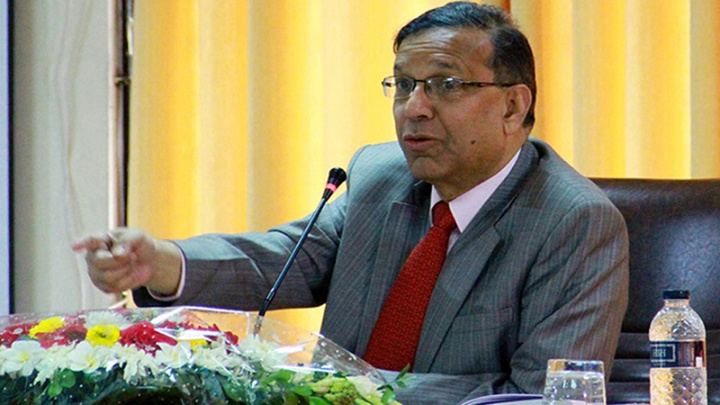 Commerce Minister Tipu Munshi has condemned his Cabinet colleague AK Abdul Momen's comment about Bangladeshis "living in heaven", saying that the people are actually suffering.
The commerce minister was speaking to journalists at his Rangpur residence on Sunday.
The prices of daily essentials had increased, and the public were indeed suffering a lot because of that, he said.

"One can know whether one is in heaven or in hell only after death," Tipu Munshi said, referring to Foreign Minister AK Abdul Momen's remark.
"There is no denying that the prices of daily necessities have increased all over the world, and its impact has reached our country as well, as a result of which the common people are suffering. But the government is trying its best to alleviate their sufferings."
Prime Minister Sheikh Hasina had asked everyone to be frugal to overcome the ongoing crisis, the commerce minister added.The minister acknowledged that global oil prices had dropped, but added that the dollar-taka exchange rate had soared recently.
He assured that Bangladesh would not face a Sri Lanka-like crisis.
Foreign Minister AK Abdul Momen on Saturday provided an explanation for his "living in heaven" remark after receiving widespread criticism.

He said the media had twisted his original statement.
"They (the media) did not mention that inflation is 12% in England, 67% in Turkey, 37% in Pakistan, 150% in Sri Lanka and only 7% in our country… We are in heaven compared to them – this is exactly what I said."
Dhaka Tribune