No option but to withdraw the statement of Switzerland: HC 
Shining BD Desk || Shining BD
Published: 8/14/2022 7:47:58 AM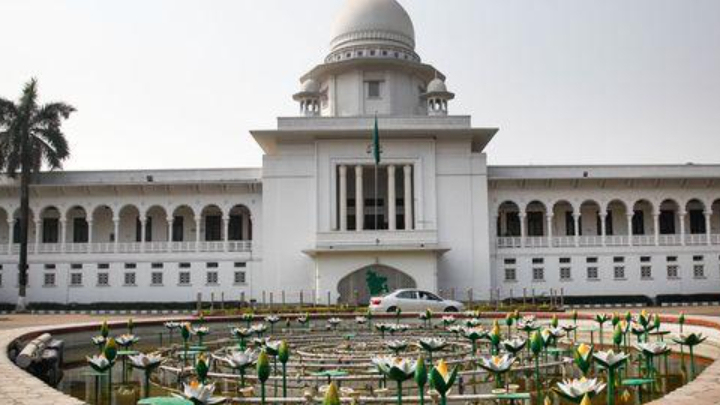 The High Court has said there is no option but to withdraw the statement of the Switzerland Ambassador to Bangladesh regarding the information about keeping money of Bangladeshi people in Swiss bank.
During the hearing on the report of Bangladesh Financial Intelligence Unit (BFIU) on Sunday, the High Court bench consisting of Justice Md Nazrul Islam Talukder and Justice Khizir Hayat made the remark.
Deputy Attorney General AKM Amin Uddin Manik was present in the court during the hearing for the state while Senior Advocate Md Khurshid Alam Khan was present on behalf of the Anti Corruption Commission (ACC). BFIU told the High Court that a total of three letters were sent to Swiss banks to provide information about Bangladeshi individuals.
After submitting that report, the court said that it was unclear about how the Swiss ambassador said that no information was asked about the deposit of money by Bangladeshis.
"The Swiss ambassador's statement has embarrassed the country. The information presented by you (lawyer of the state and ACC) contradicts the statement of the ambassador," it said.Earlier on August 10, at the "DCAB Talk" organized by the Diplomatic Correspondents Association, Bangladesh (DCAB) at the National Press Club, Switzerland's ambassador to Dhaka, Nathalie Shuard, said that the Bangladesh government did not ask for information about the money deposited in the Swiss bank for any specific person.
"Switzerland continues operations to correct Swiss bank errors. But I want to tell you that Switzerland is not a safe place to keep black money," she added.
After taking notice of the matter on August 11, the High Court asked the state party and the Anti-Corruption Commission (ACC) to inform why the information of the depositors in the Swiss bank was not requested. Meanwhile, on Friday, Foreign Minister AK Abdul Momen alleged that the Swiss ambassador had lied.
"Bangladesh Bank governor and finance secretary told me earlier, that they asked for information, but they (Swiss Bank) did not reply," he added.
Dhaka Tribune