Trial of a case filed over Regent Hospital scam begins today
Shining BD Desk || Shining BD
Published: 8/14/2022 7:11:22 AM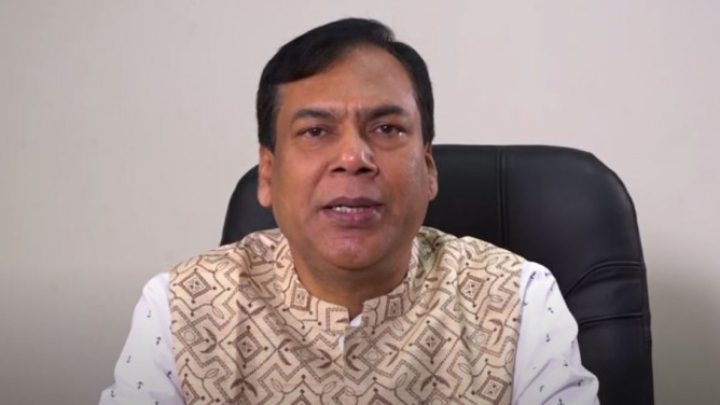 Trial of a case filed over Regent Hospital scam against six people, including former director general of Directorate General of Health Service (DGHS) Abul Kalam Azad began today (August 14, 2022) with deposition of the complainant.
Five other accused are former director (Hospitals and Clinics) Dr Aminul Hasan, Deputy Director (Hospital-1) Dr Md Younus Ali, Assistant Director (Hospital-1) Dr Md Shafiur Rahman, Research Officer Dr Md Didarul Islam of DGHS and Shahed Karim, chairman of Regent Group.
Azad and four others, now on bail, and Shahed, now in jail custody, were present at the courtroom during today's hearing.
Judge Al Asad Md Asifuzzaman of Special Judge's Court-6 of Dhaka recorded the statement of Deputy Director of Anti-Corruption Commission (ACC) Farid Ahmed Patwary, also the complainant of the case.
The judge then fixed September 7 for cross-examination of the complainant by the defence lawyers.
On June 12, the same court framed charges against Azad, Shahed and four others in the case.
All the accused were charged for their alleged involvement with embezzlement of government funds in the name of coronavirus sample collection and treatment without having any licence.
On September 30 last year, ACC Deputy Director Md Farid Ahmed Patwary, also investigation officer of the case, submitted the charge sheet to the Senior Special Judge's Court of Dhaka.
The ACC filed the case against Shahed and four others, excluding the name of Azad, on September 22 of 2020.
According to the case statement, the accused converted Regent Hospital, which had shut down, into a dedicated Covid-19 Hospital without renewing its licence and abused power as they wanted benefit by illegal means.
They embezzled over Tk 1.37 crore through testing samples of Covid-19 patients in a government-run lab Nipsom, the statement said.
The Daily Star