"Poran" wins over audiences
Shining BD Desk || Shining BD
Published: 8/11/2022 9:05:18 AM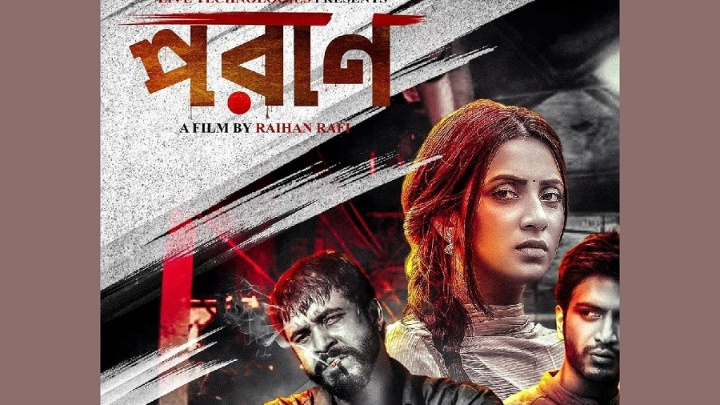 Raihan Rafi directorial "Poran" won over audiences, as soon as it released on July 10. The film has now completed a month in theatres, with many halls still going houseful around the country.
The Bidya Sinha Mim, Sariful Razz and Yash Rohan starrer is still available in 30 cinema halls. Production company Live Technologies Limited's Yasir Arafat told, "We had the opportunity to bring the films to even more halls, but we're not doing that because of the risk of piracy."
Bidya Sinha Mim is overjoyed by the film's achievement. "The way that the audience has received the film and given it so much love, is unprecedented for me," she said.
Shariful Razz, who has recently become father, is on top of the world. "Both 'Hawa' and 'Poran' are doing great, and on top of that, fatherhood is a feeling that incomparable," said Razz.
"After a long while, a Bangla film is going to break records in the industry, and it feels great to be a part of it," said Yash Rohan.
The owner of Madhumita Hall, Ifthekar Uddin Nawshad, said that the film is still doing well in his hall. "This is inarguably a great thing for Bangla cinema."
"Poran" initially released in 11 halls across the country, increasing to 60 halls by the fourth week.
The Daily Star