Pori and Razz blessed with a baby boy
Shining BD Desk || Shining BD
Published: 8/11/2022 5:44:37 AM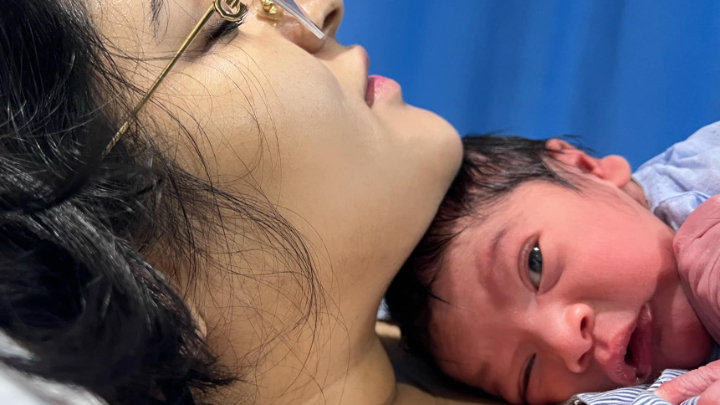 Pori Moni and Sariful Razz were blessed with a baby boy at Evercare hospital around 6:40 pm yesterday.
Razz had confirmed the news. The couple are now experiencing parental bliss, and are going through 'the best times of their lives'.Just now, Pori posted a much anticipated picture with her cute baby boy. "Shaheem Muhammad Rajya, you be a conveyor of light for the world," read her post.
Fans on the internet are congratulating the couple for the wonderful news, and fawning over the cute picture.Pori Moni and Razz announced their pregnancy on January 10. The couple declared that they secretly tied the knot on October 17, 2021.
The Daily Star