US does not favour any particular political party
Shining BD Desk || Shining BD
Published: 8/10/2022 9:18:23 AM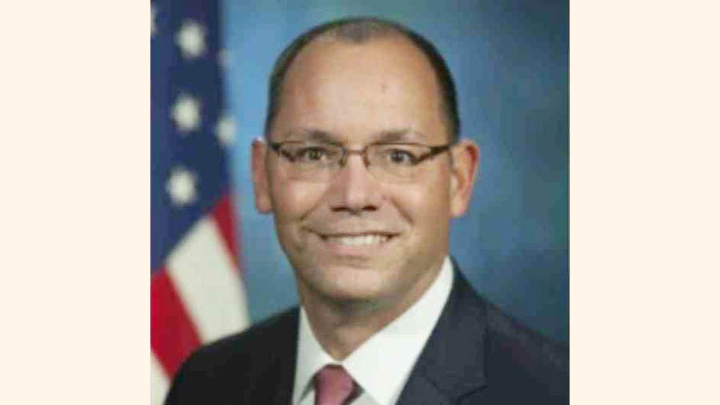 US does not favour any particular political party, Ambassador Peter Haas said today (August 10, 2022).
He said that holding fair and transparent elections is a difficult task and all stakeholders need to play their roles towards that.
"It is not possible to hold fair and transparent elections if the Election Commission, political parties, lawmakers, media and civil society do not play their roles properly," Haas said.
He was addressing the launching of an e-learning platform called "Politics Matters" – at an event in a Dhaka hotel.
USAID's 'Strengthening Political Landscape' project, implemented by Democracy International, launched the platform to bring political knowledge and skills to the fingerprints of Bangladeshi political leaders and enthusiasts across the country.
Information and Broadcasting Minister and Awami League Central Joint Secretary Dr Hasan Mahmud, BNP Standing Committee Member Amir Khasru Mahmud Chowdhury, Jatiya Party Presidium Member Barrister Shameem Haider Patwary and Democracy International Chief of Party Dana L. Olds also spoke at the event.
Dr Hasan Mahmud said all parties have responsibility for a fair election.
For fair elections, there is a need to avoid boycotting elections, negative politics and use of violence, he said.
The minister said he hopes that the next national election will be free and fair with the participation of all political parties.
Amir Khasru Mahmud Chowdhury said grooming and development of political parties is crucial for better politics.
It is not only those who have money, political family background or muscle power who should join politics. Common people need to be trained and be engaged in politics for proper public representation, he said.
Shamim Haider Patwary said all parties have to take responsibilities for the current situation where people are worried if there will be a fair election.
The Daily Star