Dead jellyfishes wash ashore the Cox's Bazar sea beaches
Shining BD Desk || Shining BD
Published: 8/4/2022 8:38:14 AM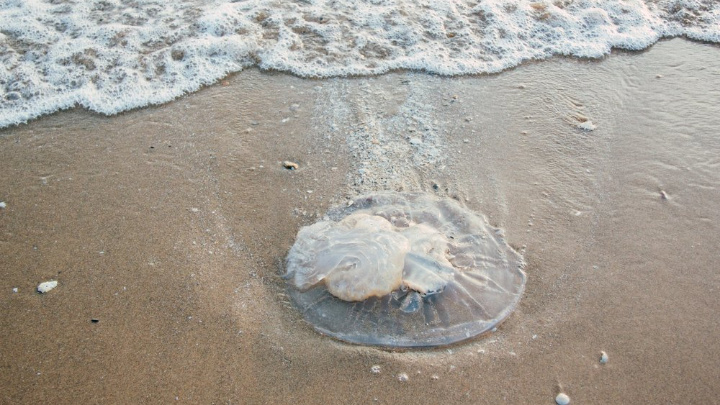 For the past few days, a large number of dead jellyfishes have been washing ashore the Cox's Bazar sea beaches. However, experts say that it has more to do with the fishes getting stuck in fishing nets in the Bay of Bengal, rather than some disaster in the sea environment.
"Jellyfishes usually die in winter. We have been testing the jellyfishes for the last few days and found that they have been dying due to getting stuck in the fishing nets," said Bangladesh Sea Research Institute official Abu Sayeed Md Sharif. He said that until a few days ago, fishing in the sea was banned.
Moreover, jellyfishes are not good swimmers, he said, adding that many are due to getting stuck in the sand during tide.
A large number of dead jellyfishes were seen at several points in the Laboni, Sugandha, Sayeman Beach and Daria Nagar beaches.
The fishes have started to rot, giving off a foul odor that is putting off tourists. If left, the entire area could stink of dead fishes. Cox's Bazar Fisheries officer Badzruzzaman says that the fishermen have been throwing the dead jellyfishes in the water, resulting in the creatures being washed ashore.
Dhaka Tribune