Pori and Razz expect their first child with cute baby clothes, toys and adorable shoes
Shining BD Desk || Shining BD
Published: 8/3/2022 8:47:50 AM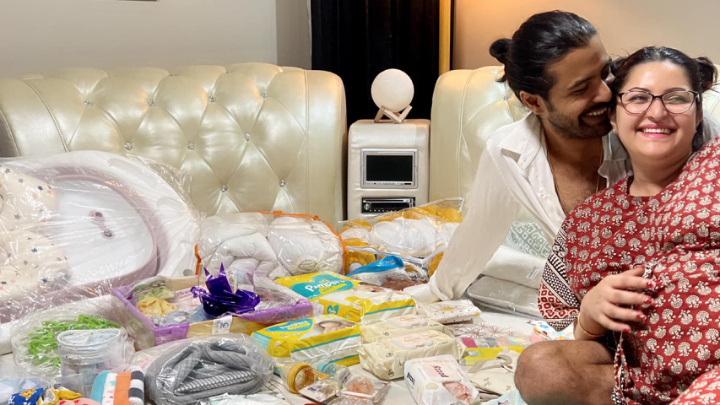 Celebrity couple Pori Moni and Sariful Razz are expecting their first child. The beautiful couple recently shared a photo on social media, showing their room filled with cute baby clothes, toys and adorable shoes.
Pori Moni shared the pictures and videos on her Facebook account.
In the picture, we can see a beautiful ensemble of baby care essentials: a pink bathtub, fluffy teddy pillows, pink and tangerine-orange shoes. The entire floor was covered by blue and green dresses for toddler. Pori Moni also seemed to be glowing in all of the pictures, smiling from ear to ear next to her beloved husband, Razz.
The star has thoroughly documented her pregnancy journey, constantly uploading pictures to her 'Pregnancy diary'. Here's to wishing the couple lots of love and joy for the upcoming arrival of their bundle of joy.
The Daily Star