Banana Kofta Curry Recipe
Shining BD Desk || Shining BD
Published: 8/2/2022 8:57:37 AM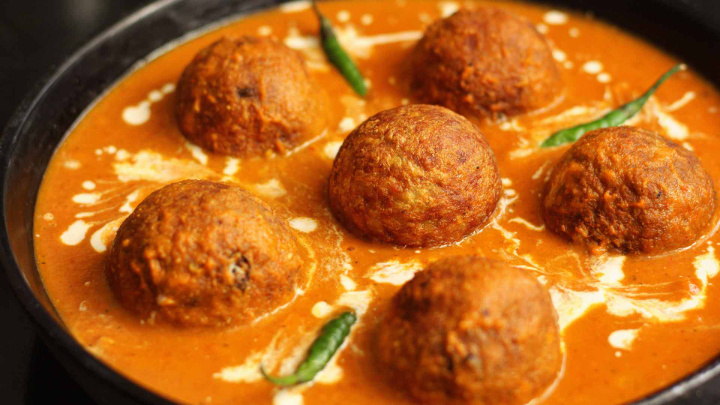 Ingredients of Banana Kofta Curry
2 cup mashed banana
1 teaspoon cumin powder
1 teaspoon garam masala powder
1 chopped green chilli
ghee as required
2 cup onion paste
1 cup boiled,mashed potato
1 teaspoon dry mango powder
1/4 teaspoon asafoetida
2 tablespoon coriander leaves
salt as required
1 cup tomato puree
Step 1
Mix the ingredients
Mix all the ingredients- mashed bananas, potatoes, salt, cumin powder, garam masala powder, dry mango powder, asafoetida, chillies and coriander leaves in a bowl.
Step 2
Make koftas
Once mixed well, take out small balls from the mixture and make small balls/pedas.
Step 3
Fry the koftas
Now add some ghee in a kadhai for deep-frying. Fry all the koftas until golden brown in colour.
Step 4
Keep the koftas aside
Strain excess oil by placing all the fried koftas on tissue paper.
Step 5
Saute the onions
To prepare the curry, keep a kadhai on medium flame and add 1 tbsp ghee to it. Now add the onion paste and cook till oil separates from it.
Step 6
Curry preparation
Add tomato puree to it and cook again till oil separates. Also add garam masala and salt to taste, cook for a minute. Add water as per desired consistency and bring the curry to a boil. The curry is now ready.
Step 7
Ready to be served
Add fried kofta balls to the curry and mix them a bit, Serve hot with chapatis or rice.