Chanchal Chowdhury returns to Hoichoi with the thriller "Karagar"
Shining BD Desk || Shining BD
Published: 8/2/2022 6:53:20 AM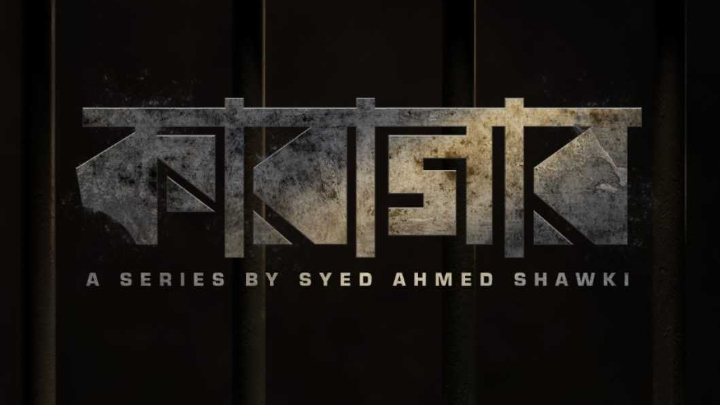 Following the immense success of "Taqdeer", the duo of Chanchal Chowdhury and Syed Ahmed Shawki is set to return to Hoichoi with the the much-awaited thriller "Karagar".
Chanchal's look for the production was revealed on Hoichoi's official social media earlier today.
The actor had to undergo drastic change for this production. His character poster presents Chanchal, dressed in rags, with mystery in his hollow, sunken eyes.
Chanchal is expecting positive reactions from his fans for this production. "I found the script of 'Karagar' extremely interesting," said Chanchal, who also was intrigued when he first came across his character for this production. "I had to lose a lot of weight and spend hours in the makeup chair for this role. However, my focus was very clear."
Alongside Chanchal, Afzal Hossain, Intekhab Dinar, Bijori Barkatullah, Tasnia Farin, FS Naeem, Tanvin Sweety, Shatabdi Wadud, Jayanta Chattopadhyay, AK Azad Setu and many others will be seen in this web project.
"Karagar" is set in Akashnagar Central Jail, where the number of prisoners in the jail was 325, until the authority discovered an extra prisoner in a closed cell. The story revolves around unveiling the identity of the mystery man.
The Daily Star