Ferry gets stuck on a shoal on Aricha-Kazirhat route, in Jamuna river of Manikganj
Published: 6/21/2022 11:34:45 AM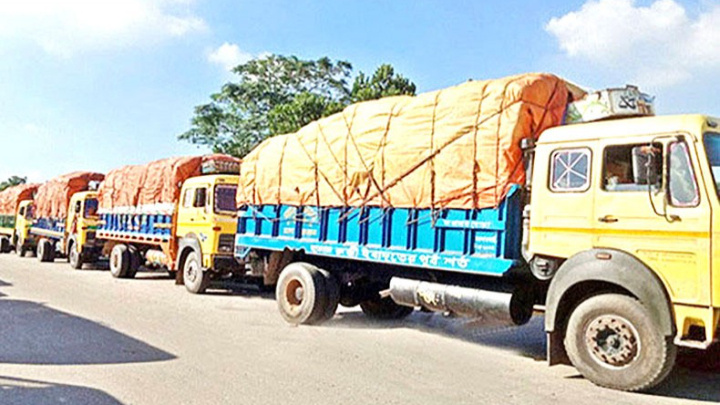 The ferry, Bir Shreshtha Hamidur Rahman, got stuck on a shoal on the Aricha-Kazirhat route, in Jamuna river, of Manikganj last evening.
The incident happened around 7:30pm while the ferry was heading towards Aricha from Kazirhat Ghat of Pabna with passengers and vehicles, said Shah Md Khaled Newaz, deputy general manager of Bangladesh Inland Water Transport Corporation (BIWTC) in Aricha zone.
Talking to our Manikganj correspondent, Shah Md Khaled Newaz said ferry movement on the Aricha-Kazirhat waterway was being disrupted for the last few days due to the increase in water in the Jamuna river.
The marks of the naval channel have also gone up due to the strong current, he said.
Last evening, ferry Bir Shreshtha Hamidur Rahman got stuck on the shoal next to the main channel while moving through strong current, he said.
He said there are some goods carrying trucks and small vehicles on the ferry. Many passengers of the stranded ferry have reached Aricha Ghat using engine-run trawlers.
Efforts are being made to move the ferry with BIWTC's rescue ship (IT-94), the BIWTC official said, adding that another ferry Dr Golam Mollah will be sent to rescue, if needed.
The ferry could not be rescued from the shoal till filing this report at 11 pm.
The Daily Star