Following the Liberation War, a transport service named "Nagar Paribahan" launched in Khulna city
Published: 7/24/2022 11:49:05 AM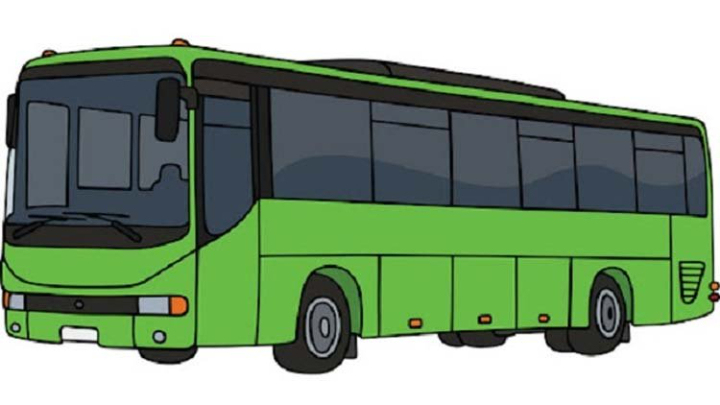 Following the Liberation War, a transport service named "Nagar Paribahan" was launched in Khulna city to ease communications and generally move about for the city's residents.
Initially, it had a total of 60 buses in its fleet, of which 55 became unfit by 2017.
However, in 2018, the transport service was stopped altogether.
In the Khulna City Corporation (KCC) election of 2018, AL-backed candidate Talukder Abdul Khaleque became very popular by promising the resumption of Nagar Paribahan in his election manifesto.
Although Khaleque was elected on the back of that promise, and has been the KCC mayor for four years now, he is yet to deliver.
Khulna Motor Bus Owners Association introduced four buses as public transport in 2019.
The service was discontinued later, giving in to the pressures created by easybikes, Mahendras and CNG-run auto-rickshaws.
Besides, BRTC had also fielded five double-decker buses on the roads of Khulna in 2016. That too was forced to close within a short period.
The Khulna city dwellers are paying a hefty price due to an absence of public transportation.
While easybike, mahendra and CNG-run auto-rickshaw drivers are asking fares as they wish in a captive market, the number of road accidents has also increased manifold due to reckless driving.
As a result, people from all walks of life are demanding the resumption of Nagar Paribahan service.
"I have to travel from Dakbanglo to Fultola for work. Every day, I go out not knowing if I'll be able to return home safely. Lack of a safe public transportation system is putting the lives of people like me in danger on a regular basis," said Sheikh Lutfunnahar Palashi, general secretary of Bangabandhu Sanskritik Parishad.
Palashi added that people are losing their precious time as the mahendra drivers stop numerous times on the road to take more passengers.
"The mahendra drivers don't start engines unless their vehicles are filled with passengers. It kills a lot of time. Besides, loud noise coming out of the mahendras is also hampering the listening capacity of the passengers," added Palashi.
Khalid Hossain, a trader from Notun Bazar area under Khulna's Rupsha upazila, said that people with limited incomes are suffering a lot because of excessive fares asked by auto-rickshaw drivers.
"The job holders and traders with limited incomes lose much of their earnings in transportation costs. This wouldn't have happened if there was a public transport system in place. Besides, the once-beautiful Khulna city has turned into an ugly jungle due to traffic gridlocks caused by the auto-rickshaws," said Khalid.
SM Iqbal Hossain Biplob, president of Khulna city unit of Nirapad Sarak Chai, said that they've arranged human-chains many times to voice their concerns and demands, but all in vain.
"We've submitted a memorandum to the KCC mayor on July 17. We'll also submit memorandums to the deputy commissioner (DC) and BRTA director on July 18 and July 19, respectively. We'll also stage a human chain on July 23 to express our demands," Biplob said.
Meanwhile, KCC Mayor Khaleque said that there are no restrictions on the operation of Nagar Paribahan, even after failing to bring it back while mayor for four years now.
"I don't know why it stopped. If anyone wants to re-launch the service, he'll have to do it on his own initiative. There are some proposals to build roads that are pending with Ecnec. We'll resume the operation of Nagar Paribahan once these roads are built," said Khaleque.
Dhaka Tribune