Services of paralegals are part of overall legal aid supporting government's strategies : Anisul Huq 
Published: 7/17/2022 10:54:28 AM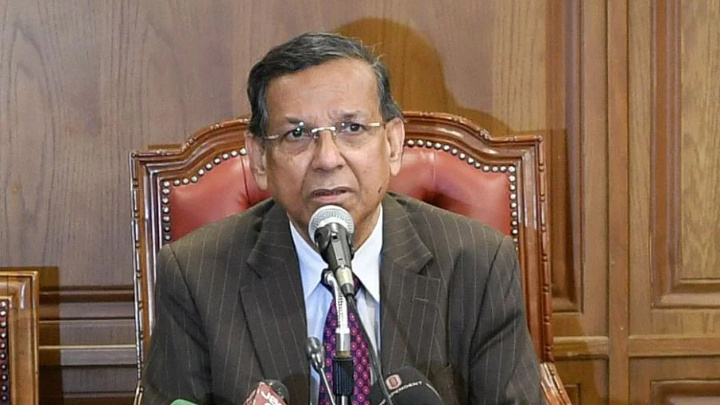 Law Minister Anisul Huq has said the services of paralegals are a part of the overall legal aid which is supporting the government's strategies on a voluntary basis to provide legal assistance.
He made the remark at a program titled "National Stakeholder Consultation on Institutionalization of Paralegal Approach", organized by GIZ Bangladesh, in Dhaka on Saturday, says a press release.
The minister said: "In order to fulfil the dream of Father of the Nation Bangabandhu Sheikh Mujibur Rahman, Prime Minister Sheikh Hasina is committed to provide timely and cost-effective justice for the citizens of this country."
"We have expanded the concept of legal aid to legal assistance by including legal advice, guidance and referral for mediation to be delivered at the doorstep of people," he added.
Speaking as the chair of the event, Md Golam Sarwar, secretary of Law and Justice Division of Ministry of Law, said that the government has incorporated in the eighth Five Year Plan the priority areas to address the challenges that the justice system is facing and to identify strategies to make justice easily and efficiently available to the seekers.
HE Achim Tröster, ambassador of Embassy of the Federal Republic of Germany, said: "The paralegal system is a key element to facilitate access to justice. Germany has contributed to the development of this approach in Bangladesh for more than 10 years. With the institutionalization of this approach by the government of Bangladesh, a new chapter of the success story begins."
Dr Andreas Kuck, country director of GIZ Bangladesh, mentioned that the Paralegal Advisory Service has demonstrated how innovation can be embedded in the justice system for improved access to justice where interventions and approaches can be incorporated in national planning and implementation where GO-NGO partnership can play vital roles in ensuring legal assistance to vulnerable.
Dhaka Tribune