Twins born in Comilla named after Padma Bridge
Published: 6/22/2022 11:48:41 AM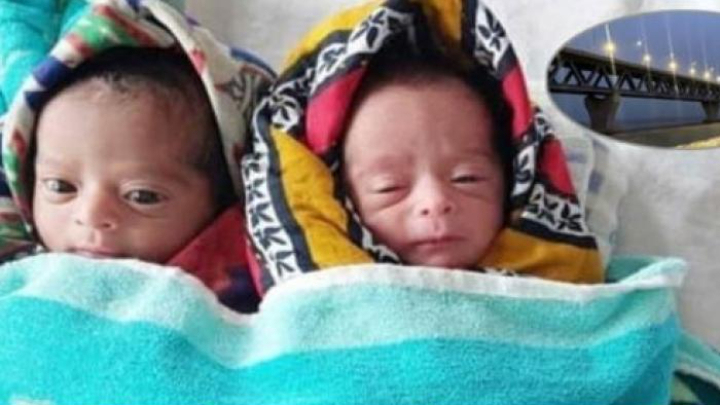 After the triplets in Narayanganj, now twins born in Comilla have been named after the Padma Bridge.
On Tuesday, Jhumur Akhter gave birth to twin daughters at Barua Upazila Health Complex in Comilla.
Upazila Health worker Dr Kamrul Hassan Sohel named the two girls, "Padma" and "Shetu."
He said that they welcomed the newborn and the mother with flowers, adding: "They will always be prioritized during any medical need at Barura Health Complex. Moreover, they will get the services free of cost."
Responding to queries on the matter, the mother Jhumur Begum said that both she and her husband Md Shohag, a migrant living in Saudi Arabia, are happy with the names.
On Friday, Annie Begum gave birth to triplets in Narayanganj's Health Resort Hospital and Diagnostic Center, and named them, "Shwapno," "Padma," "Shetu," after the dream Padma Bridge.
Later the prime minister sent gold chains for each of the triplets along with gifts.
Dhaka Tribune