The lightweight bodycon dress effortlessly hugged Esha Gupta's toned figure.
Sun-kissed A Honey-Hued Bodycon by Esha Gupta Is A Great Summer Throwback.
Published: 9/18/2023 5:20:20 AM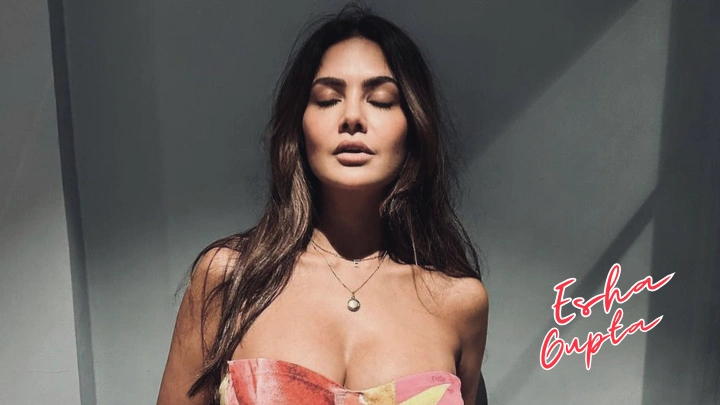 Nothing is more basic than a bodycon dress, but even the most basic outfits look anything but ordinary on our favorite style icon, Esha Gupta. One example would be her most recent multicolored outfit. The actress posted a stunning picture of herself enjoying the sun. Esha's figure was hugged in all the right places by the strapless outfit.

It featured abstract designs in shades of orange, black, white, pink, and yellow. The exquisite golden chain with a pendant was paired with a charming neckline. Her natural features were accentuated by her nude matte finish lips, glittery eyelids, fluttery lashes, and contoured and bronzed cheeks. To top it all off, she went for a hot-mess-tresses hairstyle.
No outfit of Esha's is complete without the risqué details. Her green backless dress is a fashion favourite. The relaxed silhouette had sleek tie-up straps followed by a plunging backless style. Her soft glam look beautifully complemented her sartorial choice, leaving us wanting more.
Esha Gupta is always making our dull days fashionably better and brighter. The actress added another classic page to her fashion diaries and we were busy taking notes. She posed in a striking black midi dress. From the delightful strappy pattern to the plunging square neckline and the body-hugging pattern, her sartorial choice was a 10/10. Esha stayed loyal to the minimal aesthetic mood board in pointed heels, nude glam and open tresses.