Rise of Saudi Arabia's "soft power" in the film industry
Published: 6/1/2023 6:35:51 AM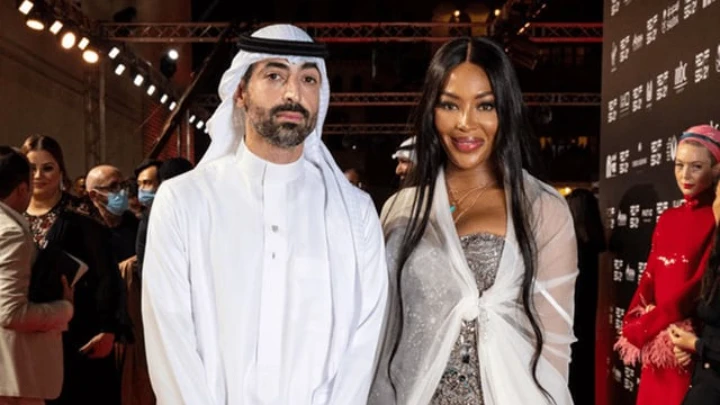 One of the most influential men in film was with Naomi Campbell at the Cannes Film Festival last week, and he represents a nation where movies were outlawed until five years ago.
The Red Sea Film Foundation is headed by Saudi Arabia's 36-year-old Mohammed Al Turki, whose name is prominently displayed on movie posters and credits at the French Riviera's largest film festival.
The foundation, which was established two years ago, hosts its own annual festival and has already financed 168 films, including eight that are part of this year's Cannes official selection.
One of them was the festival opener, "Jeanne du Barry," starring Johnny Depp as a French prostitute who falls in love with King Louis XV.
Others appeared to be at odds with traditional Saudi values as well, including female-focused movies like "Four Daughters" about the radicalization of Tunisian girls by religion or "Goodbye Julia" about a Sudanese woman and her domineering conservative husband.
"We have learned to respect other cultures," Red Sea Film Foundation director Emad Iskandar told AFP.
The French director of "Jeanne du Barry," Maiwenn, qualified because her father is Algerian, according to him, though the exact definition appears flexible. He claimed that the foundation focuses on Arab and African filmmakers.
Iskandar continued, "We want to serve the region as long as we have the resources, but we also want to take the chance to learn more.
Catherine Deneuve, Katie Holmes, and supermodel Campbell attended a gala for women that was sponsored by Al Turki.
"MO!! Campbell praised Al Turki on Instagram, writing, "Proud of all your doing @redseafilm creating history of many 1st's and Changing the narrative.
What is whitewashing?
Under Crown Prince Mohammed bin Salman, the de facto ruler of the country, Saudi generosity for the arts has soared, with billions flowing into formerly taboo fields like music, fashion, and sports.
This, according to Human Rights Watch, is intended to "whitewash its dismal rights record" and that, in spite of recent reforms, Saudi Arabia still suppresses civil society, executes dissidents, discriminates against women, and obstructs the investigation into the 2018 murder of journalist Jamal Khashoggi.
But the majority of Saudis support the reforms, and the government there says it is unrealistic to expect the country to transform overnight into a liberal paradise.
Whitewashing accusations "saddened us more than anything else," Iskander said.
"Come to Saudi Arabia, learn about it, and then talk to us about it. After many years of conflicts and discussions, the West has arrived where it is. Please be patient; our state is 90 years old.
In any case, the persistent PR effort is bearing fruit. Saudi Arabia's attendance at Cannes felt less contentious than that of Johnny Depp, who is still widely regarded as toxic following his legal dispute with ex-wife Amber Heard.
The kingdom's interest in "producing films and allowing artists to emerge" was lauded by Cannes director Thierry Fremaux.
He told Variety that "Saudi Arabia is changing."
'More and more present'
Advertisements urging producers and directors to film in Saudi Arabia were plastered all over Cannes, and the country's pavilion featured the talents of its own up-and-coming directors.
Saudi Arabia requests a larger pavilion, more amenities, and a greater presence every year, according to Guillaume Esmiol, director of the Cannes Film Market, which runs concurrently with the festival.
The rival Qatari government funded 13 films at Cannes this year, including three in the main competition, making Saudi Arabia not the only nation in the region making significant investments in the film industry.
Some people's ties to the Middle East are tenuous at best.
"We have a lot of French productions," Doha Film Institute CEO Fatma Hassan Alremaihi told AFP.
"We don't want to be exclusive; we want our filmmakers to be accepting of and willing to collaborate with filmmakers from other places."
She had no reservations about the fact that these investments were made to promote Qatar's soft power.
"Who does that not do? That's what American Hollywood movies do... At least we are acting in accordance with our convictions without simultaneously losing who we are.