Sunerah Binte Kamal: I'm just a girl, and that's the only problem.
DhakaTribune || Shining BD
Published: 5/31/2023 4:59:16 AM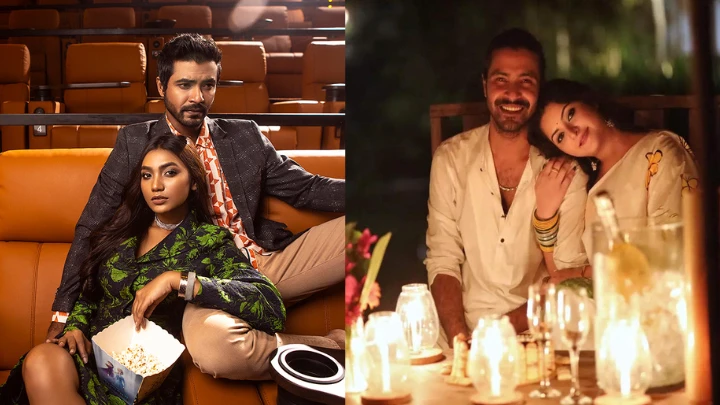 Sunerah binte Kamal, an actress Sariful Razz, a fellow actor, allegedly had his Facebook account hacked on May 29. Recordings featuring the actresses Tanzin Tisha, Nazifa Tushi, and Sunerah binte Kamal were then published online.
The "offensive" language in the videos drew criticism on social media. At 3 AM, Sunerah binte Kamal posted a status to explain the circumstance. Later, Razz and his wife Pori Moni each gave their own statements regarding the situation.
"I have known Razz for more than 10 years, and he used to be my best friend," the actress claims. We all know how to communicate with our closest friends. The only issue here is that I'm a girl and he's a guy.
The videos you see are from five years ago when we were young and were just having fun. We also tried to talk like we did because we literally practiced every day and in every way possible while making the movie "No Dorai," Kamal explains in his essay. Because the slang we used in the movie required us to get used to it, especially me. I sent him just one photo that day to let him know how I was treated during the shoot (where Liyakot beat me up). I had bruises and could hardly stand up, as those who watched no dorai will recall, so I might not be able to attend the shoot. I also sent it to my director, in addition to sending it to him.
She suggests at the end of her statement that she is familiar with the incident's perpetrator. "Please don't make a big deal out of it because his ID was probably hacked by we all know who, who doesn't need a reason to make a fuss about anything in public," Sunerah binte Kamal writes. I will file legal complaints against anyone who tattles on me and spreads these rumors. I'm grateful.
The videos were created during the filming of 'No Dorai' five years ago, according to Razz. We were having a good time while filming, making impromptu videos on the streets of Dhaka. They are actually some of my closest friends. There is no purpose behind these videos. Even worse, I don't even have these videos on my current phone.
The actor admitted that he lost the phone that held the video footage in the past and is not aware of how it spread.
Raj responds, "My Facebook ID was not hacked. " when asked if Facebook had been hacked. There is no doubt that the posts that appear to have come from my Facebook ID are not actually from that ID. I don't know what's happening.
Sunerah and Tanzin Tisha are two of my close friends, the actor concludes. I worked on a fantastic movie with Sunerah. Tisha and I haven't collaborated, but we're all close friends. What's going on, I was asked when Sunerah called me. I feel ashamed of myself. Extremely uncomfortable comments are being made by people.
In response to allegations that she posted the videos, Pori Moni said, "How could I have posted these? Raj has been away from home for rest and relaxation for roughly 14 days. I couldn't even get in touch with Razz. Later, I noticed pictures of him having a good time with friends on Facebook. I think she's criticizing me unfairly to attract attention.
I don't know any actress named Sunerah, the actress continues. I've never exchanged words with her. Why she is criticizing me in this way baffles me. I'll hold that girl responsible if Razz and I break up. I'll open a case in the young woman's name.
Regarding alleged conflict in her marriage to Razz, Pori Moni claimed that nothing occurred that would have caused him to leave the house. She did, however, express her displeasure that he has allegedly neglected to check on Pori Moni or their child and has not been home in a while.