BNP is traditionally killers' party: Awami League General Secretary Obaidul Quader
Published: 5/23/2023 5:28:15 AM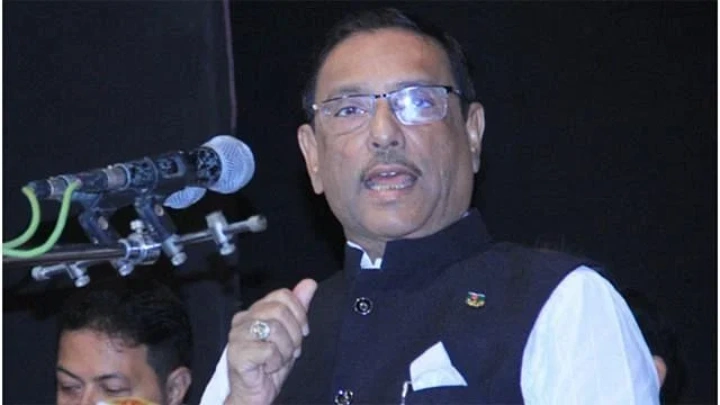 Awami League General Secretary Obaidul Quader said the BNP is traditionally a party of killers and its murderous character has been exposed time and again.
"The blueprint of the BNP's murder-coup and the politics of conspiracy have once again been exposed to the country's people by threatening to kill Prime Minister Sheikh Hasina, the Bangabandhu's daughter and successful statesman, at a public meeting," he said in a statement.

Quader, also the road transport and bridges minister, said when the BNP was in power, they carried out barbaric killings like the August 21 one to wipe out the opposition party.
They (BNP) have continued the politics of killing too, even remaining as the opposition party, he said.

The BNP hatched conspiracies about 21 times to kill Sheikh Hasina, he added.

Terming the BNP a patron of killing, coup, terrorism, war criminals and militancy, the AL general secretary said the people of this country no longer want to see the BNP in power.

"The people of Bangladesh will soon send the isolated BNP into exile from the field of politics," he said.

Quader said the BNP, which was founded by military dictator Ziaur Rahman, who seized power illegally at gunpoint, is engaged in a deep conspiracy to make the electoral system controversial and they want to seize state power through plots.

The BNP has lost its moral strength to participate in the elections as its way to capture power through conspiracies has been blocked, he said.
Also, the BNP is now afraid of participating in elections as it has been repeatedly rejected by the people due to its wrong politics, Quader added.