First time since 2005 that Nadal is not in the top ten
Published: 3/21/2023 6:54:04 AM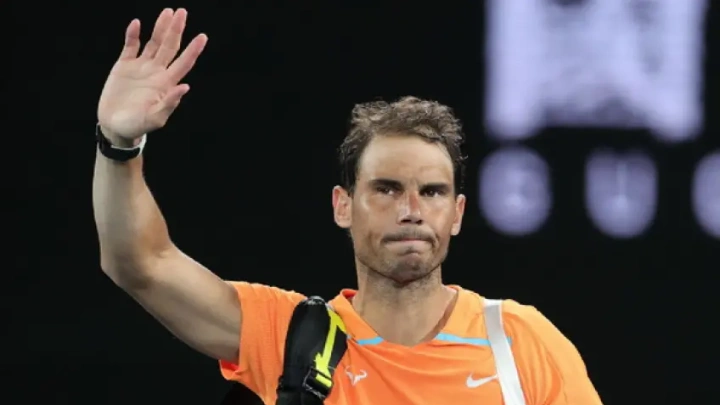 Tennis - Australian Open - Melbourne Park, Melbourne, Australia - January 18, 2023 Spain's Rafael Nadal during his second round match against Mackenzie Mcdonald of the U.S. REUTERS/Loren Elliott
The 22-time Grand Slam champion Rafa Nadal dropped out of the top 10 on Monday for the first time since 2005 due to his absence from Indian Wells, but if he can recover fully, the Spaniard will still be the "man to beat" at the French Open.
As he continues to recover from the hip problem that ended his Australian Open title defense in the second round in January, Nadal was forced to miss the Masters 1000 competition in California, where he reached the final the previous year.
Nadal's record 912-week stay inside the top 10 that started when current number one Carlos Alcaraz was not even two years old came to an end as a result of his inability to defend the 600 points from Indian Wells, which caused him to drop four spots to number 13 in the rankings.
Nadal's time outside the top 10 may not last long, though, as he plans to play again at the Monte Carlo Masters next month before the French Open, which he has won 14 times in his career.
Casper Ruud, the fourth-ranked player in the world, admitted he would not be surprised to see Nadal, 36, win the championship again after losing to him in the Roland Garros final the previous year.
In an interview with Eurosport for the "Ruud Talk" series, Ruud said, "It wouldn't surprise me because he'll probably use these weeks and these months, as he's preparing for exactly Roland Garros.
"It makes no difference whether he loses in Madrid, Rome, or Monte Carlo. He's probably only thinking about getting healthy, fit, and prepared for Roland Garros right now."
Serena Williams and Roger Federer retired from tennis last year, wiping out two of its all-time greats, but Nadal and rival Novak Djokovic are still competing.
With his victory at the Australian Open, Djokovic, who turns 36 in May, surpassed Nadal's record of 22 Grand Slam victories.
Former U.S. Open champion Dominic Thiem said, "For the entire tennis world it would be nice to see one last showdown at Roland Garros," adding that Djokovic would be the favorite to win the remaining Grand Slams this year.
"The only competition is Roland Garros; if Rafa is healthy there, the opposite is true. Given that he has won the competition 14 times, he is the man to beat."