'Faraaz', an Indian film based on Holey Artisan attack, will release in February
Shining BD Desk || Shining BD
Published: 1/10/2023 4:54:43 AM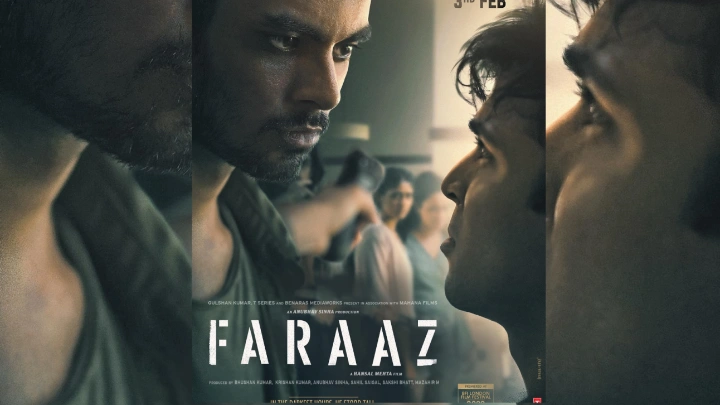 Indian film "Faraaz" is based on one of the most gruesome events in Bangladesh's history, the Holey Artisan attack in 2016. The Hansal Mehta directorial is set to be released in cinema halls on February 3 this year, as announced by the makers.
It is heavily implied that the title of the film is based on Faraaz Ayaaz Hossain, who showed exceptional bravery and stood up for his friends during those events, going on to be martyred amidst the brutality.
Bangladeshi director Mostofa Sarwar Farooki made the film "Saturday Afternoon" on the same event, but is being denied the approval to release by the censor board.
"Faraaz" film has already had its world premiere at the BFI London Film Festival in October 2022.
The film, which created quite a bit of dialogue amongst fans and critics when it was announced, is being produced by Anubhav Sinha and T-Series head Bhushan Kumar. It will star, amongst others, Aamir Ali, Juhi Babbar, Zahan Kapoor, grandson of cinema legend Shashi Kapoor and Aditya Rawal, son of actors Paresh Rawal and Swaroop Rawal.
The director described the movie as a "story of our polarised times". He said that he has tried to explore the 'broader theme of violence', and what pushes young and impressionable minds towards it.
"Designed as a nail biting thriller that plays out over one tense night, my attempt with 'Faraaz' has also been to shine a light on the immense courage and humanity that it takes to stand up against violence. Because standing up against bigotry and the carnage it triggers is the only way to defeat it," the National Award-winning director said in a statement.
Anubhav Sinha praised the director, stating, "It is a story about a hero who made a brave choice and celebrates the spirit of a young boy who stood tall for his loved ones."
"Faraaz" is backed by Sahil Saigal, Sakshi Bhatt and Mazahir M.
-DailyStar