Sri Lanka raises its fuel prices, causing further pain for people
Shining BD Desk || Shining BD
Published: 6/27/2022 5:09:02 AM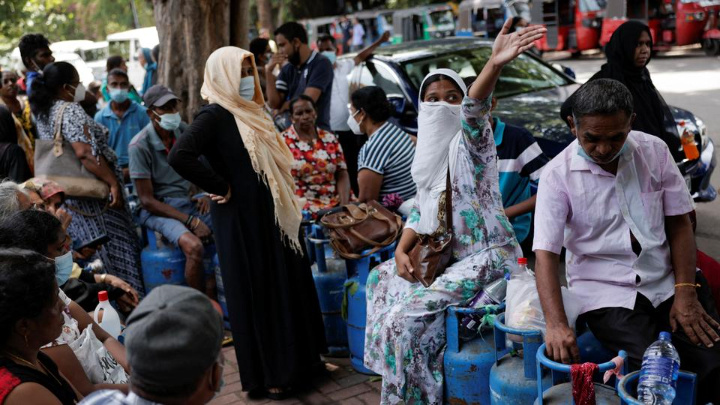 Sri Lanka has raised its fuel prices, causing further pain for people as officials from the United States arrived for talks in an effort to support the island nation amid its worst economic crisis since its independence in 1948.
Ceylon Petroleum Corporation (CPC) said yesterday it had raised the price of diesel, used widely in public transport, by 15 percent to 460 rupees ($1.27) a litre while upping petrol 22 percent to 550 rupees ($1.52) a litre (about four litres to a gallon).
The country announced sending ministers to Russia and Qatar to try and secure cheap oil. Energy Minister Kanchana Wijesekera said two ministers will travel to Russia today to discuss getting more oil following last month's purchase of 90,000 tonnes of Siberian crude.
That shipment was arranged through Coral Energy, a Dubai-based intermediary, but politicians have been urging the authorities to negotiate directly with President Vladimir Putin's government.
"Two ministers are going to Russia and I will go to Qatar tomorrow to see if we can arrange concessionary terms," Wijesekera told reporters in Colombo.
A delegation from the US Treasury and the State Department meanwhile arrived to "explore the most effective ways for the US to support Sri Lankans in need", the US embassy in Colombo said. "As Sri Lankans endure some of the greatest economic challenges in their history, our efforts to support economic growth and strengthen democratic institutions have never been more critical," US ambassador Julie Chung said in a statement.
The embassy said it had committed $158.75 million in new financing in the past two weeks to help Sri Lankans. About 1.7 million residents need "life-saving assistance", according to the United Nations which issued a flash appeal last week.
The Daily Star